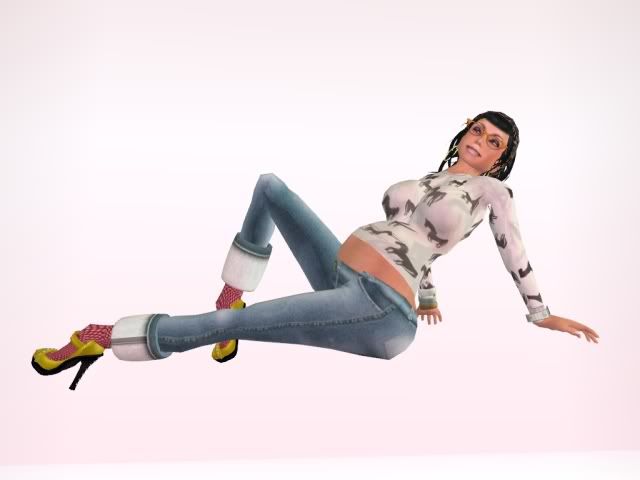 It's really not easy being knocked up. Just thought you all should know. It's especially not easy finding the right clothes to flatter your new, "larger" shape. That is, for the

average

person. I'm

not

average, of course. So actually...being knocked up is quite an easy thing for me! As you can see from the pictures I manage to look wonderful while carrying that burden that belongs to my partner Bing and I.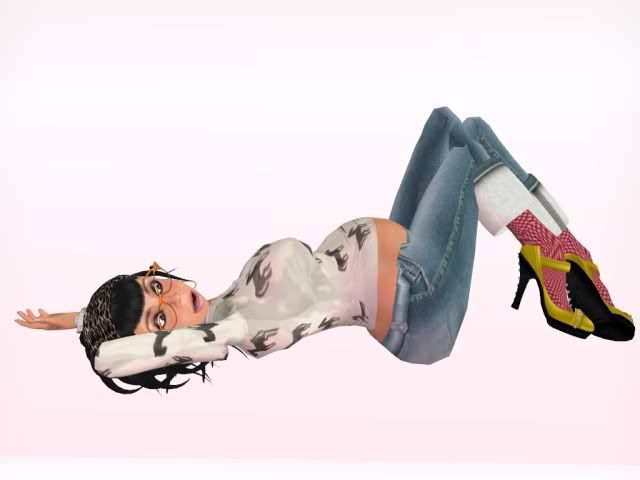 Anyways! Moving on... So I know all you knocked up hookers are just dying to know where I got the pieces to this wonderful outfit. So...I guess I'll be nice for once and share for you the places.


The pants, hot pink socks, hair, and glasses come from the wonderful store

artilleri

! Those beautiful bright yellow shoes are from

Shiny Things

! The earrings are from

Ramos Designs

, and the fabulous shirt and bangles came from

Le unoriginal Couture

! So now that I've told you the stores in which I got the pieces to this wonderful outfit, I want all you knocked up hookers to get your fat asses up and RUN to the stores. That's right...put down that hamburger and

go

shop. :)

Love

you all and take care!


Try to steal

my

look

&

try to look just as

p

u

r

r

r

r

d

y as me!