Darlings, Swirly has a real treat for you today! Fabulous new shapes from Chicanery Turnbull - and they are FREE! The question most frequently asked of Swirly by n00bs is "Swirly, can I have your shape?" Very few n00bs are able to afford a shape as carefully sculpted as Swirly's, but now thanks to Chicanery they can have something almost as good, and for free!
There are 3 shapes in the Pretty Pretty Time series and Swirly had difficulty choosing a favourite so will model them all for you here today. This is Swirly's first nude photoshoot for Fashion Victim, but you can breathe a sigh of relief because it definitely won't be her last! (Alas, the original pics had to be replaced with censored versions as obviously Photobucket found Swirly's bits a little too hot to handle! Prudes..... pfft)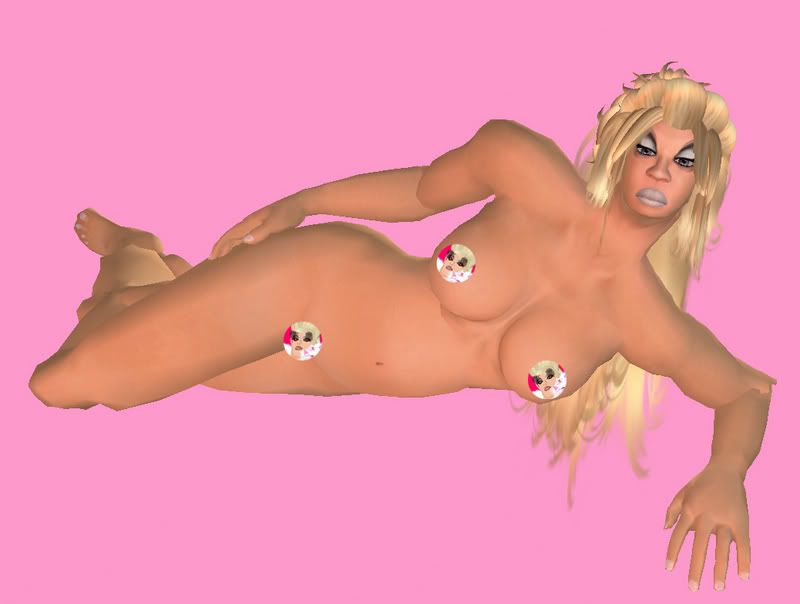 First up is Allure, and never has a more appropriate name been given to a shape. Allure is a statuesque beauty, with delicate facial features and sultry eyes. Wear this at the Welcome Area and wait for the influx of sexually inappropriate IMs!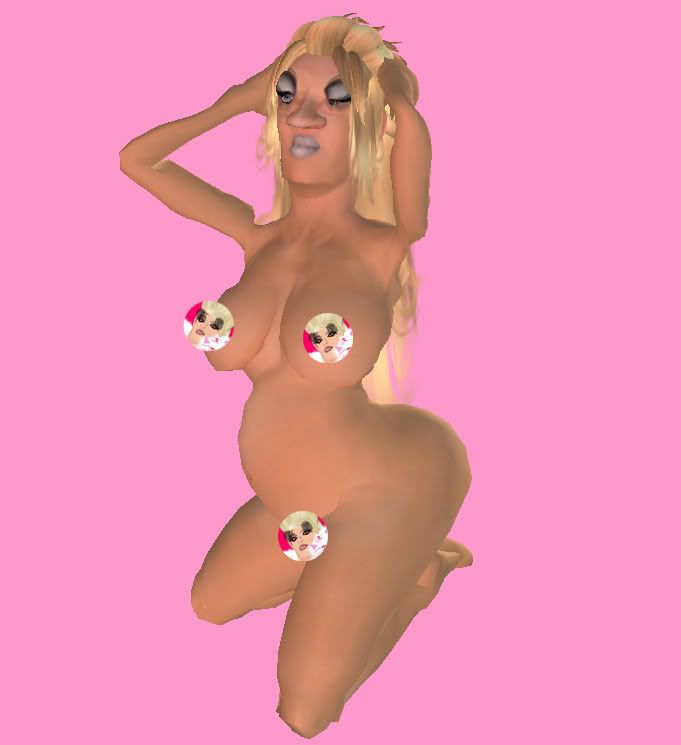 Next we have a petite yet curvy beauty, Buttermilk. While Swirly does think the bosoms could be a little larger, this tiny flaw is more than compensated for by the stunningly striking face. I can tell you now, you won't see 100 other girls walking around the grid looking as good as you will in this shape!



The last shape in this series is Glitter Paycheck, and for those n00bs who are seeking a seedy and degrading career as a stripper or escort, look no further, Chicanery has you covered! The figure is a little too slim for Swirly's liking, but I suppose Chicanery was catering to more conventional tastes when creating this form. Still, Swirly does like the facial features, and is reminded of the old saying "The face that sunk a thousand ships" when looking at this shape.

So dears, grab hold of a random n00b and run, don't walk, to Chicanery and help beautify SL! You can see the original forum post here for more details.

*smooches*