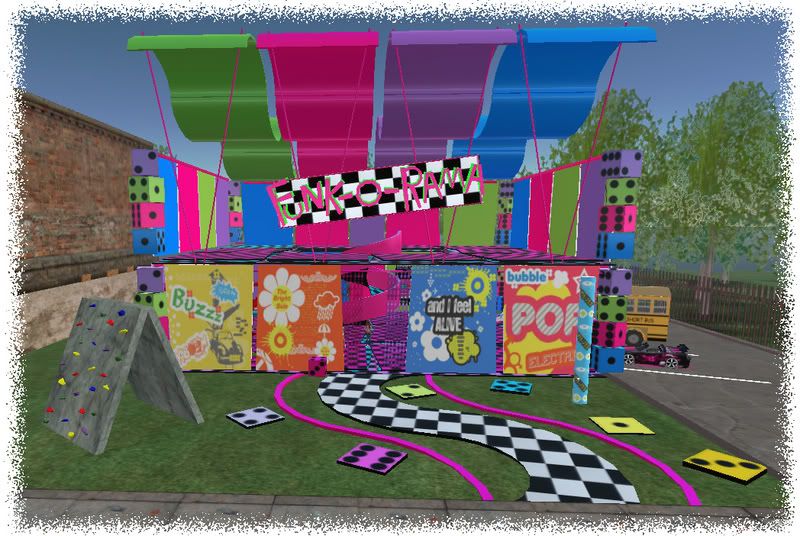 So yesturday, Swirly and I were looking around for some furniture for our new digs and luckily for us I discovered

Funk-O-Rama

! It was love at first sight! Just look at the outside of this place! Just fabulous! This store was created by the sweet Lexi Burks who we were fortunate enough to meet. She's a very cute little gal and obviously

VERY

talented.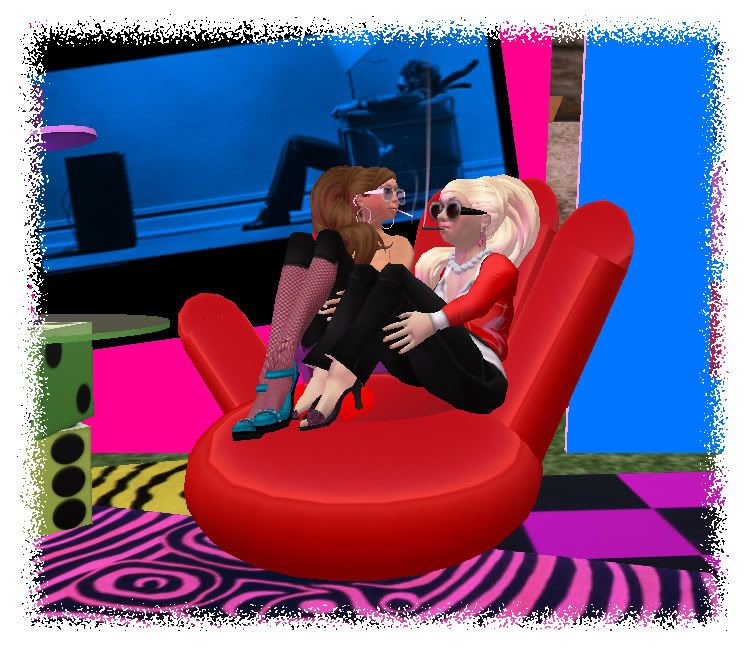 Funk-O-Rama

has just been open for about a week so there isn't
a ton of stuff, but enough to brighten up and
transform your place into a fun and retro environment.
Sadly, my poor excuse for a husband would

not

allow me to take up anymore of the prims on his land so I had to move out just to decorate my home in this fabulous decor!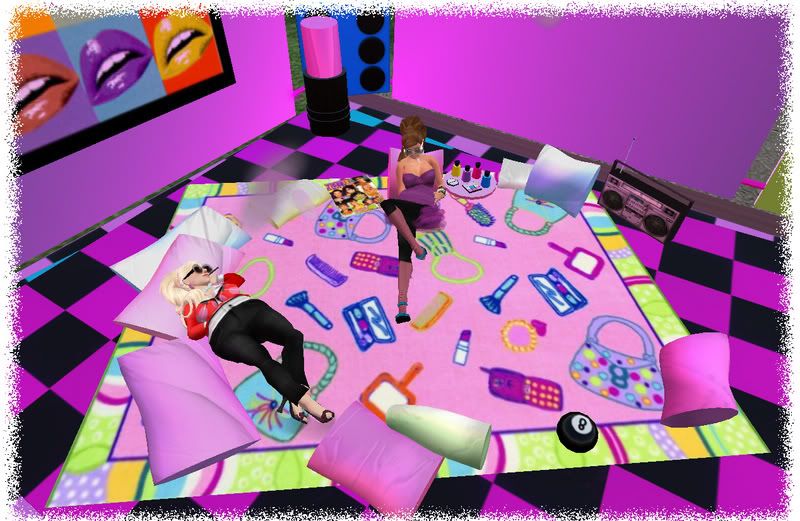 It was well worth it, but of course I still go back to his house and prepare his dinner like a good knocked up hooker and housewife.
So please, please, please make sure on your next shopping spree you head over to

Funk-O-Rama

!
The prices are more than fair and the quality is fantastic! OH! How could I forget...at the store there are also cute sandals and jewelry! ( Seriously you brats better have searched for this place already!) Swirly and I adore this store a
nd we cannot wait and see what Lexi will come up with next. We're sure whatever it is will be fantastic!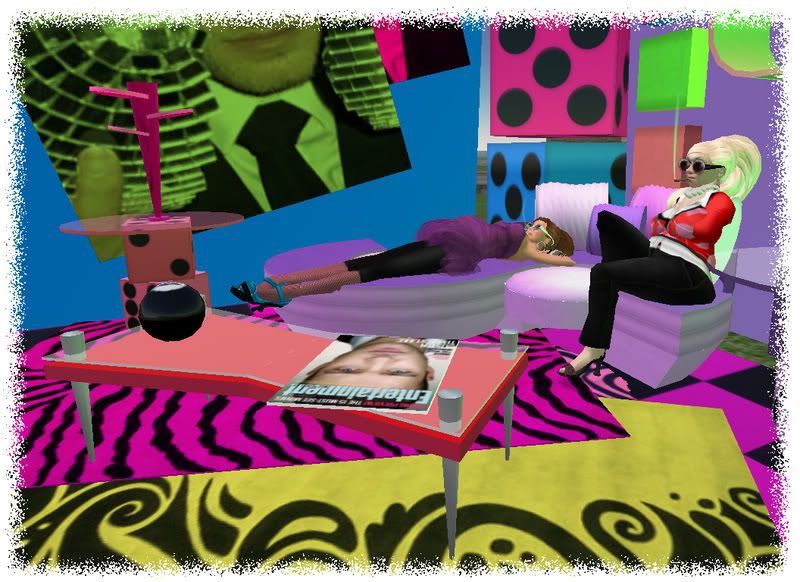 And we sure hope she adds new stuff soon because we've already bought most her store! And you know, I don't mean to change the subject but how fabulous do me and my lovely sister Swirly look? Gosh we're beautiful. Okay, but like I said...go visit

Funk-O-Rama

and I know you will not be let down.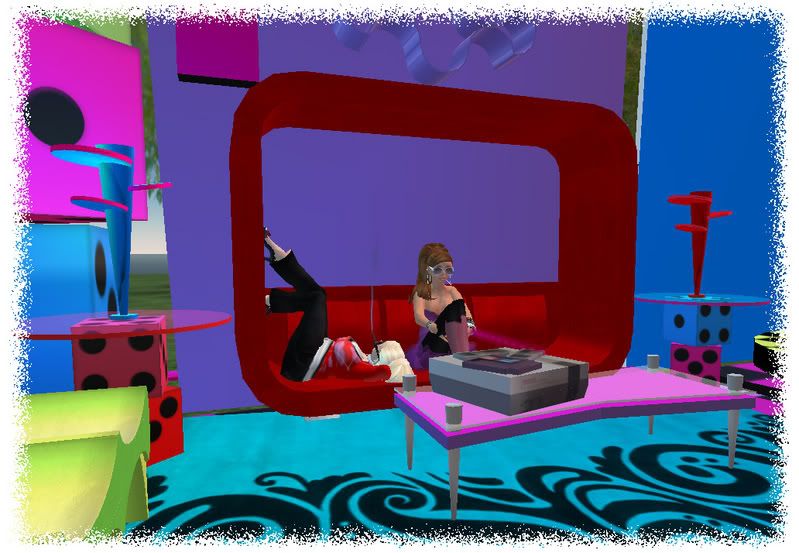 And if you are let down by what you see smack yourself across the face and then IM me. I'll tell you a place where you can buy a shovel to beat yourself with, or I mean...you could also use it on your kids so it's a pretty sweet deal. Anyways, I'm off to go clean the house of my hubby and start preparing his dinner like a good housewife. Hope you all had a wonderful Valentines Day, I know I didn't.