Hey whores, its me here with another wonderful review of some designer shit. This time its a recently new shop called [CIVVIES] by Posy Trudeau, best known for her other shop

Miau

Haus

. Unlike her other shop, this place is

Neko

free which means it doesn't smell like rancid cat piss.

Yay

! Best of all, I got it for free and it makes my ass look so

freakin

'

hawt

. I mean LOOK at it!

[CIVVIES] is a guy and girl shop but tends to focus on more

grunge

look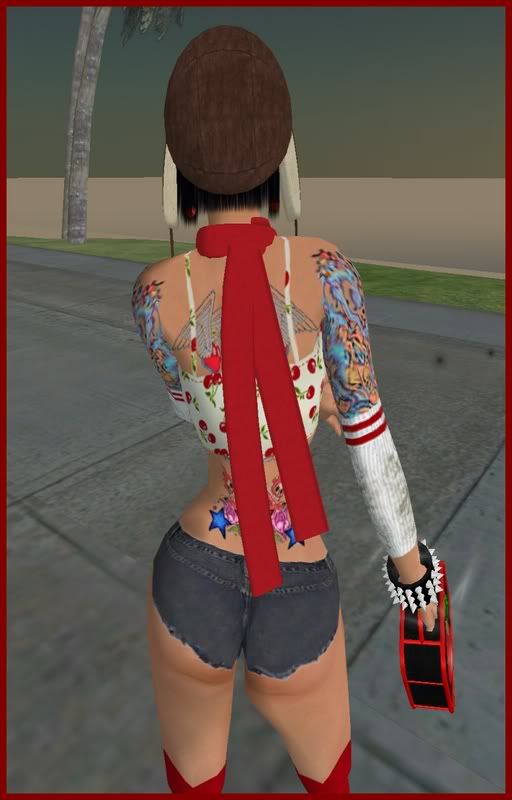 aka not glamorous. Sorry Swirly, its not for you.
But for moi, it fits

purrfectly

. There are your standard t-shirts, jeans and what not, all very goo
d in a cool design. I mean, you
r floating in the air so its like a

skybox

just less moaning and

laggy

sex balls. Plus I mean, they sell arm socks... ARM SOCKS!!!

Don't forget that they have this cute

lil

hat. Makes me want to drink b
eer

and hunt deer or something
. Too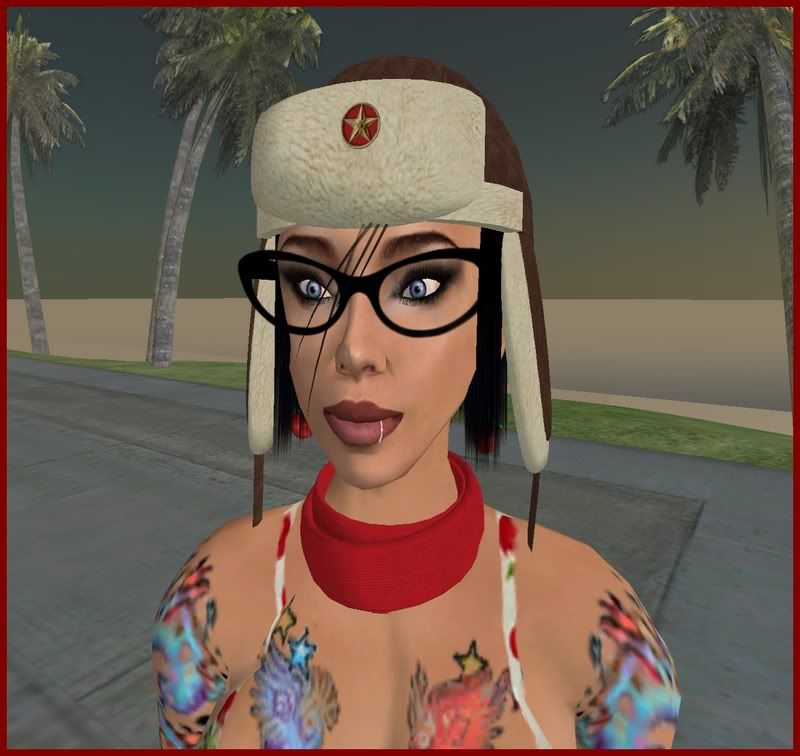 bad the only thing I hunt is pussy! Everything just seems to work well even the

flexi

scarf to make you warm. I mean you gotta keep warm

wh
en your wearing these booty shorts. I mean damn t
hey are short, but again... my ass looks

hawt

.

Let's focus on my ass for a few minutes to an hour.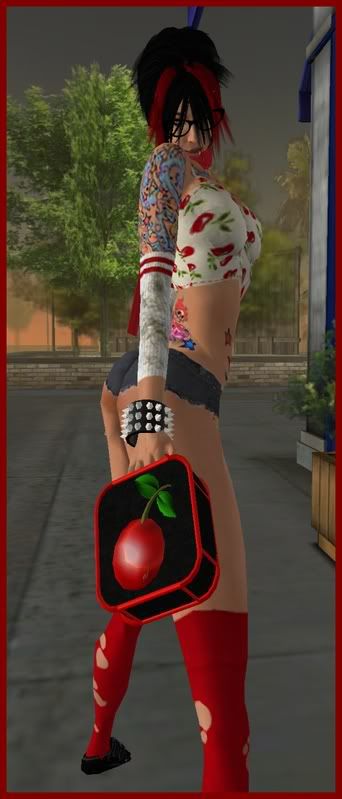 Sure these things look like they were cut by a 6 year old with
tourettes

t
he jagged fringes but it just makes it look

tha
t much more dirty and naughty... like me. They a
re very cute and works well with the torn stockings. I should be better with my clothes but since these are already torn, I guess being on my knees seducing

som
e cute bimbo won't be a problem.

The top is a classic cherry pattern but the old worn

down tone of it makes it

unqie

. It has that off white needs to be washed look. Maybe I s
hould

take a bath after this? Do ya wanna watch? Posy really knows her stuff
because just when you
thought she was good at making my ass look g
reat

, she does the same with my tits. Perfect c
ut

on them will make all the heads turn for my cherry pie. BTW, cherry pie is
anoth
er term for vagina! :D


To compliment the look, I got some cool short hair from Gritty Kitty. The red streak really works well. To go with the

che
rry

theme I busted out my earring and lunchbox set from

Artilleri

. Th
ats

enough of my rambling, hope you enjoy

girlies

and keep in touch... one finger at a time. ;)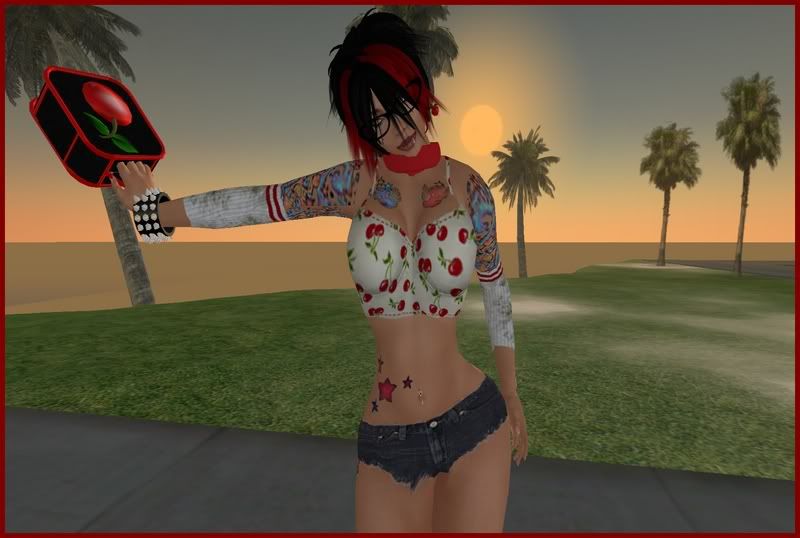 [CIVVIES]