As Ginny Talamasca mania reaches fever pitch in Second Life in anticipation of the opening of Last Call, Swirly felt it was her duty to honor Ginny's past work, the MASTERPIECES of design she bestowed upon her devoted fans under the Dazzle Haute Couture label. And how better to honor Ginny's talent than for Swirly herself to display these beautiful designs here for you. A beautiful woman, modelling clothes that are almost, but not quite, as stunning. Swirly has MANY outfits from Dazzle Haute Couture (most of them handed down to her as she is still searching for that all elusive husband who has "payment info on file" to make shopping trips a little easier) and had difficulty choosing her favourite outfits to feature here. So Swirly just picked out a few things at random, knowing that they would all look FABULOUS if she was modelling them.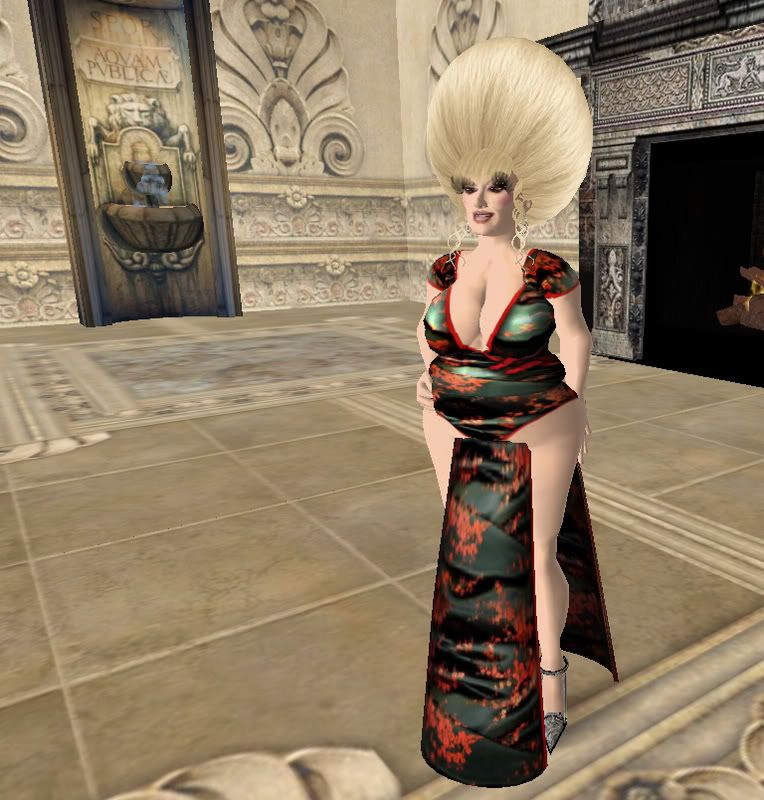 Here we have Espionner, a rather racy number that reminds Swirly of a cross between a kimono and the sexy little slave silks she wore during her time as a kajira in Gor..... This frock is a PERFECT match for ZsaZsa Withnail's Country Hair, and why Ginny never used that hair in her original ads is beyond me, sales would surely have doubled. Something to consider in future Ginny! Swirly is also wearing ZsaZsa's Drag Skin in this photo, and girls do not let the name fool you, this skin will make you 100% woman!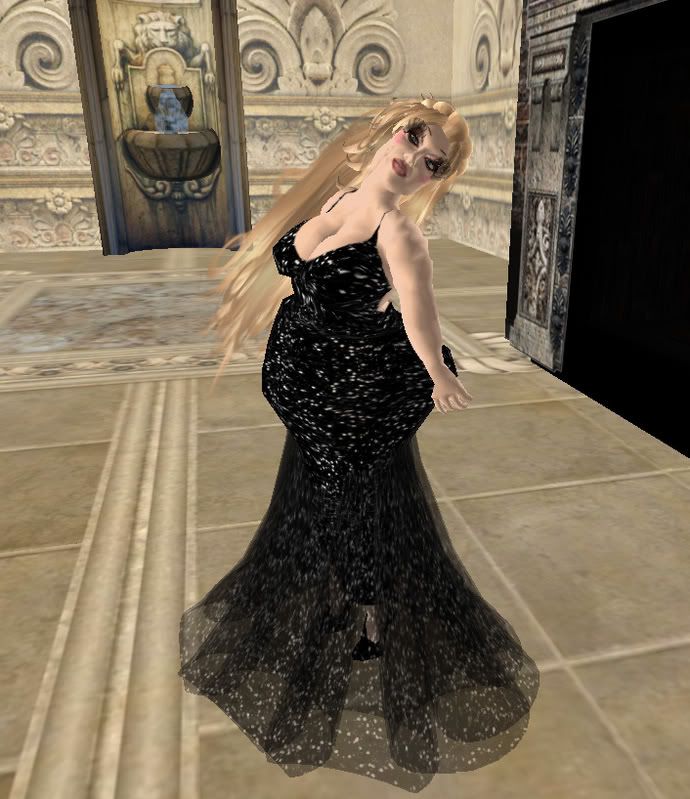 Next is A-List, and given the name, this outfit was clearly made with Swirly in mind. Ginny, I am always happy to be your muse dear. This outfit would clearly be incomplete without a pair of ZsaZsa Withnail's diamond studded false eyelashes..... in fact, ANY outfit is incomplete without them and quite frankly darlings, you may as well leave the house naked. But for Swirly's sake, please don't.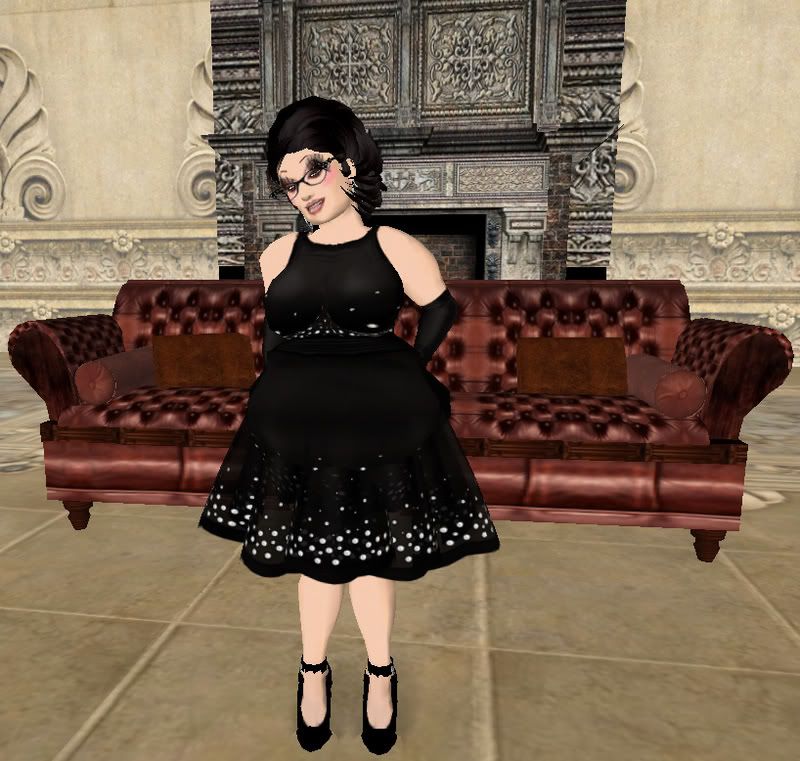 Swirly now brings you the adorable Sophia Cocktail Dress. Swirly LOVES the way the fabric clings to her curves and elongates her figure before flowing down into a delightful little flexi skirt that swings every time she shakes her booty. Pure class darlings, and Swirly can tell you she has knocked back more than her fair share of cocktails whilst wearing this little number!



And finally, we have the rather violently named Assassin. One can only assume that Ginny was in a bad mood when she named this dress, perhaps harbouring a grudge against someone who had wronged her? But all that matters is that this a very sexy frock that immediately draws the eye to Swirly's luscious hips and bosoms. Swirly has teamed this frock with some delightful shoes by Lyra Muse, the stunning Glam hair by Gurl 6 and of course, one of Indie Rainbow's beautiful "Party M0n5t3r" skins. Indie, do take some remedial literacy classes darling, your spelling is atrocious!


*smooches*