Good morning! I'm in an excellent mood despite

still

being knocked up! My

loverrr

, Bing, bought me a very very very S E X Y lingerie set! So I thought why not take sexy pictures and post them for my

beloved

fans! First picture is just of pretty me surfing the web reading fan mail and normal things like that...


Okay, ANYWAYS!
Bing bought me this

adorable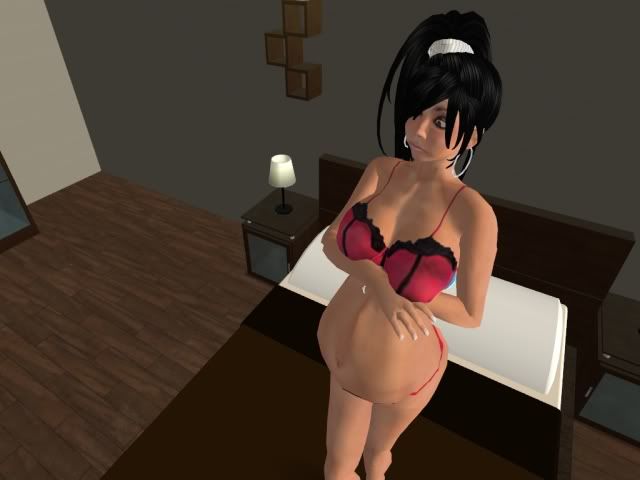 lingerie set from the fabulous store

FooRoo Boutique

. I must say if
I went out in public dressed like this, guys would be all over me. I couldn't blame them though! OH!
And do you see how beautifullllllllllll
my hair is! Of course I purchased this fun and cute hairstyle from

ETD

. Those blinged out silver hoop earrings are from

Ramos Designs

and my

killer hooker shoes

are from

Hearts Desire

.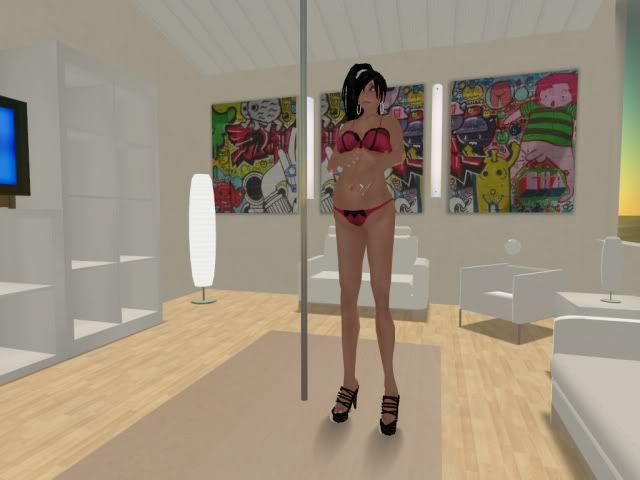 All these stores have wonderful items for very low prices.
When you become pregnant you have to start a budg
et because you have to save all your money for that

burden

on its way. So I found shopping at the above shops has been very good for me and my

linden

balance. Great stuff for cheap! What more could a girl want? Take care everyone...oh...and

Dazzle

opens soon!! I

CANNOT

WAIT!