Hello darlings! Delaney Whippet is a new designer who opened the Microphage Boutique last month. Delaney creates fabulous retro and psychedelic clubwear that you just won't be able to live without. It was love at first sight for Swirly!

Swirly is dancing with Stephanie in these photos because Ayami was asleep in bed. Stephanie is modelling the divine Yellow Cocktail Dress which she is much too tall and skinny for, so it is actually kind of wasted on her. The prim skirt is offered in several sizes which is a wonderful idea. Clever girl
Delaney!

Swirly is wearing the FABULOUS Yellow Retro Pucci Inspired Minidress - could this be the best dress in SL? The delightful white tights are included. Swirly is also wearing the Rainbow Multicolorful Hoop Earrings, which are bright, multicoloured and HUGE!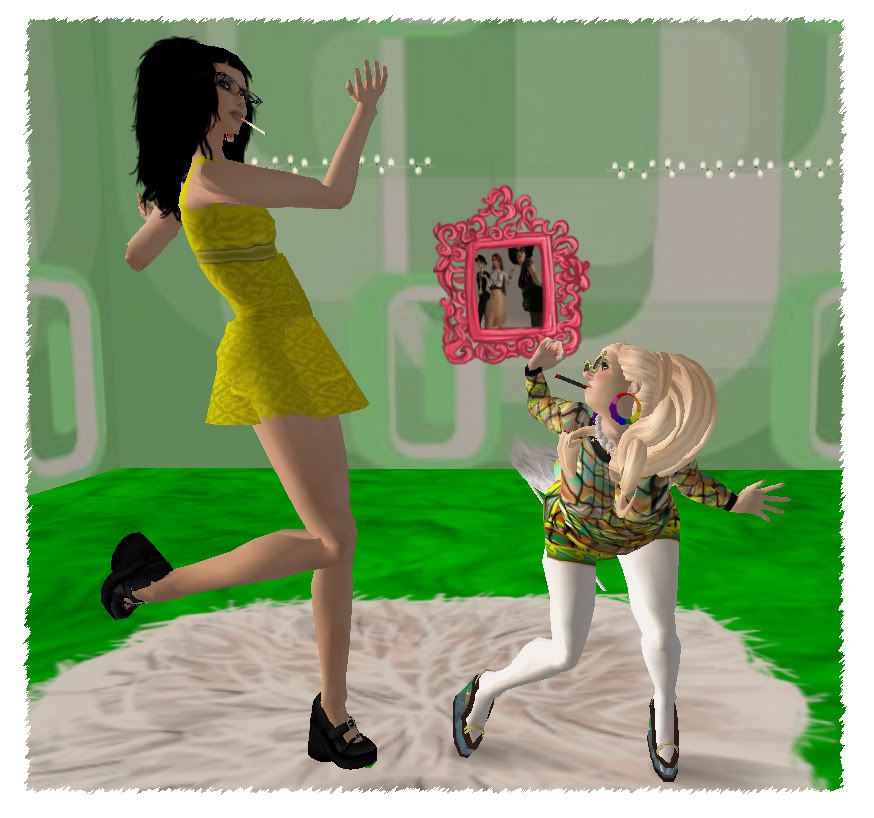 The best thing about Microphage is that everything in store costs only 50L. So for all you "no payment info on file" types, just a few hours of your life wasted on a dance pad or camping chair could have you looking as fabulous as Swirly!


Microphage
*smooches*