Hello darlings, Swirly here, getting back to the serious business of high fashion review. Swirly knows that you rely on her to tell you what's hot in Second Life, so without further ado, here are some fabulous outfits you must rush out and buy. NOW dears, chop chop!
Swirly is wearing Turkey from Paper Couture. Oh dear, that didn't sound quite right, but it IS the name of the frock dears. Swirly has accessorised with some pretty bangles from Boing Fromage, Jungle Earrings from Canimal and the absolutely divine Jackie O glasses from Nylon Outfitters which are just SO Swirly! Swirly is keeping her feet warm with the tackily named Hoochi Slouch Boots from Simone. Swirly's hair is Sabrina by Artilleri and she is wearing the creatively named Pale Medium Tan skin 15 from Nomine.
Swirly is in LOVE with the Pink Belted Pencil Dress from Microphage

but it just wouldn't be complete without the fabulous Rain Bow
a in Sixy Pink from from caLLie cLine. And what goes better with pink than lime green darlings? Nothing! That's why Swirly is wearing these lovely green fishnets from Celestial Studios. The Jen shoes in Pucci (is that a colour?) from X3D are simply divine, and Swirly is wearing her favourite Retro Bug sunglasses from CAKE and of course the must-have Afro hair from O & E.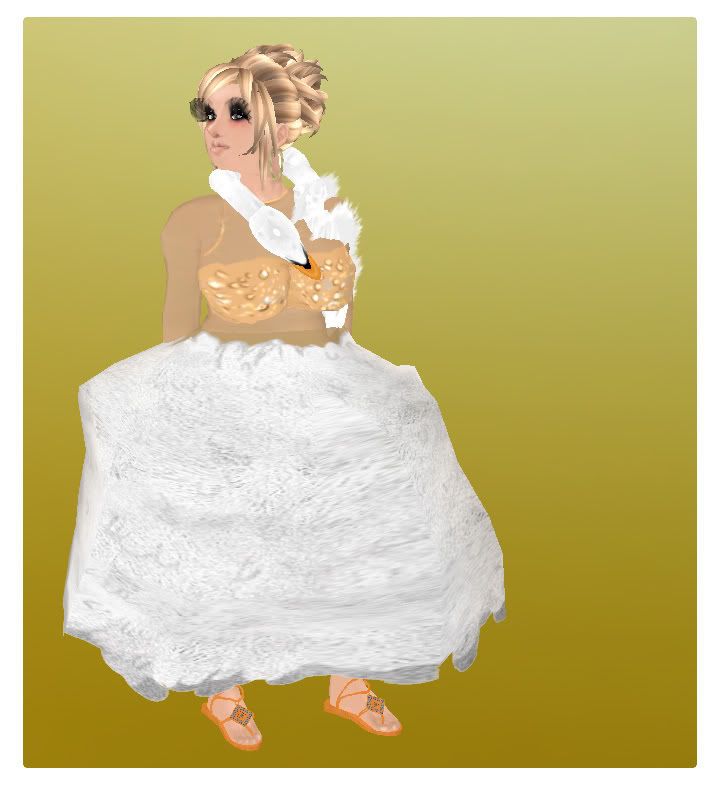 Darlings, the Swan Dress from Nylon Outfitters is SIMPLY the best dress in SL and you must all rush out to buy it now! Swirly has teamed the dress with the very pretty Urban Bohemian Ankle Wrap Flats in Orange from boing fromage. Swirly's hair is
Catherine in Dirty Blonde from

Calico Creations,
her skin is Light Base - Thick Black from
Nylon Outfitters (100L! Bargains darling!) and of course who could wear a dead swan around their neck without finishing the look with a pair of ZsaZsa Withnail's false eyelashes?



Look it's Jackie O! Well not really dears, as unfortunately the poor woman is dead. You can resurrect her look though by teaming the Jackie dress from Soda with Nylon Outfitters' Jackie O Sunglasses. Add some classy accessories like the Wilma Pearl Necklace from Kitty's Rampage and the T-Straps Revamped Shoes from
Shiny Things
and voila, it's Jackie, back from the dead! Swirly is also wearing the Curly Hair from Nylon Outfitters and ZsaZsa Withnail's divine Drag Skin.




*smooches*