Yay! Poe Tatum has made jeans, and yes, they are truly worthy of the
Skanks R Us
label. Ripped and worn, shredded and stained, they are perfect for all social occasions. These are available in light and dark denim, with detail shown below. On sale right now.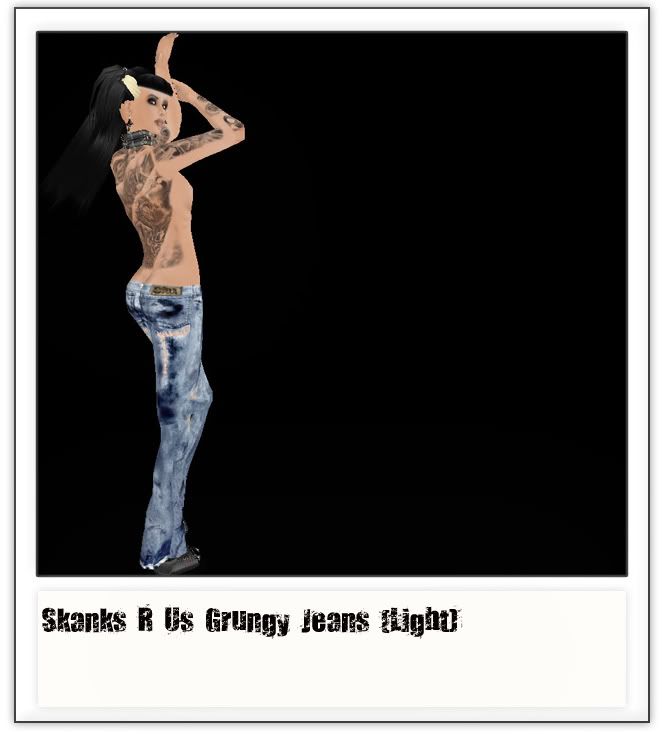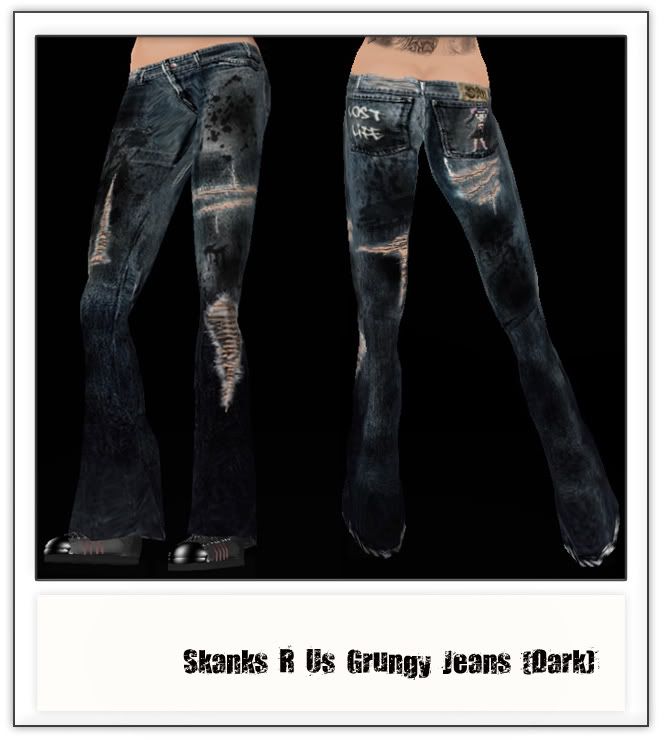 Not quite released are the Gothic Crossed Earrings and FlashTatum Crossed Collar. These appear to be a collaboration between Poe and her sweetheart sweethate Flasheart (say that real fast) of
SweetEdge Jewelry
...awwww. Poe says these should be out in a couple of days at Skanks R Us. Usual originality and high quality you would expect in jewelry from this pair, 'nuff said, just buy 'em!