Of course you aren't darling, that is a title that rightfully belongs to Swirly! But if you are deluded enough to think you have what it takes to be the face of L'Oreal in Second Life, do check out Celebrity Trollop's post about this fabulous contest at
Second Style Fashionista
. Swirly can't be bothered going into all the little details here. All the Fashion Victim team are entering this contest, as obviously we are in the best position to show L'Oreal just what it means to be beautiful in SL. Well, one of us is anyway dears.............. Each contestant was asked to submit a full length photo in one of the following themes: formal, classy casual or glamor bikini. Here are some of the entries from the Fashion Victim team.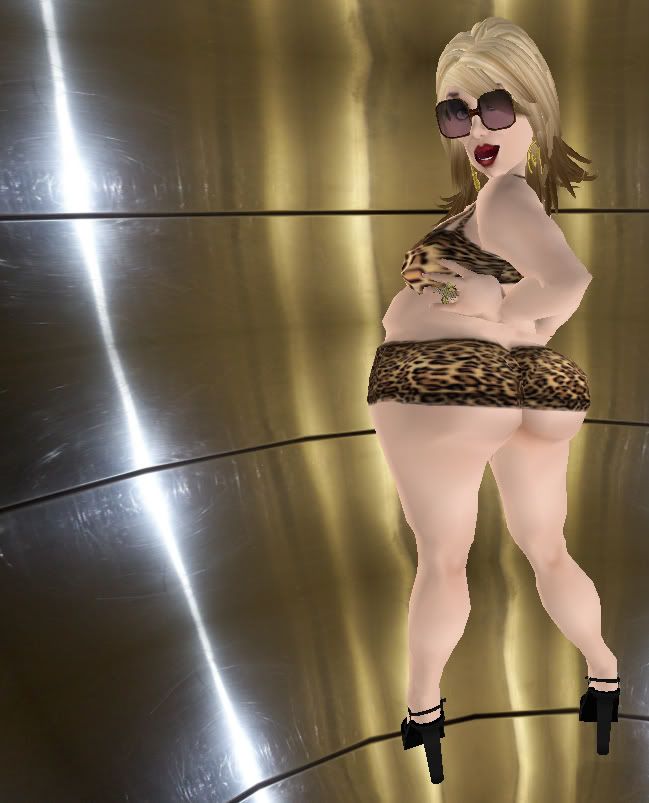 The first entry is from the fabulous Swirly Cyclone in the "Glamor Bikini" category. It's pure glamor, AND it's a bikini - ladies, we have our winner!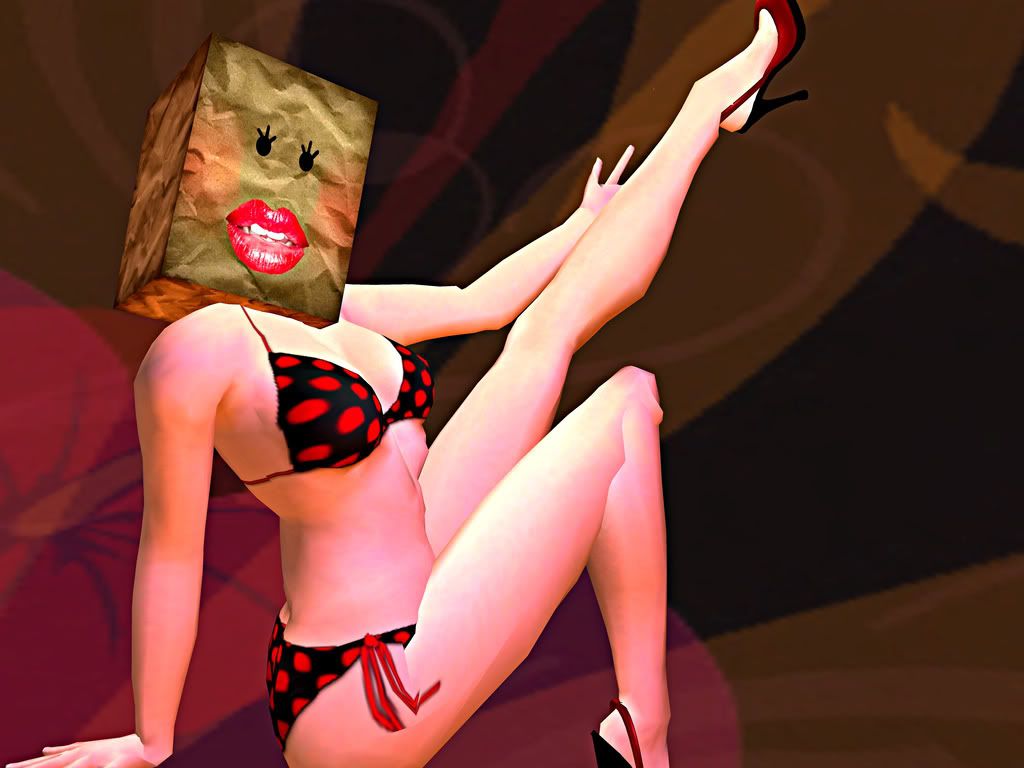 Next we have the usually trashy Dakota Buck looking VERY glamorous in her little red polka dot bikini. Swirly is most impressed with Dakota's makeup, which was done by stylist Menno Ophelia using only L'Oreal products. Nice try Dakota!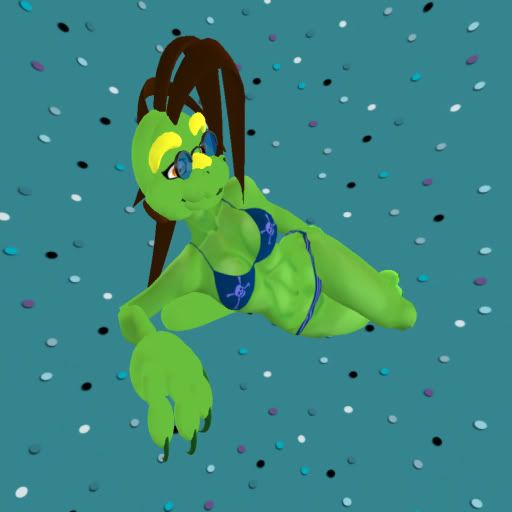 Here is a disturbing entry from Lizardbeth Lulu. Swirly only has this to say - Lizardbeth, do you SERIOUSLY think that L'Oreal sell foundation to match that skin tone??
Here is Stephanie Misfit's entry in the "Classy Casual" category. While Swirly is glad to see that at least someone hasn't copied her by wearing a bikini, she can only wonder why Stephanie bothered with this entry? AK-47s, tattoos and mohawks aren't really Swirly's idea of class. But who knows, perhaps the L'Oreal judging panel will be full of hairy, unwashed butch lesbians who will find this look appealing.
*smooches*