Hello dears, Swirly here with the ultimate guide to slut wear. Ah slut wear, we all love to wear it but only Swirly can truly wear it with style. The rest of you just end up looking like two dollar whores. But with Swirly's fabulous tips, even YOU can wear next to nothing and still look like a diva!
Bling and slut wear go together like priests and altar boys. When it comes to bling, more IS more. So what if you lag the whole sim? Darling, you're worth it, so make sure your hourly rate reflects it.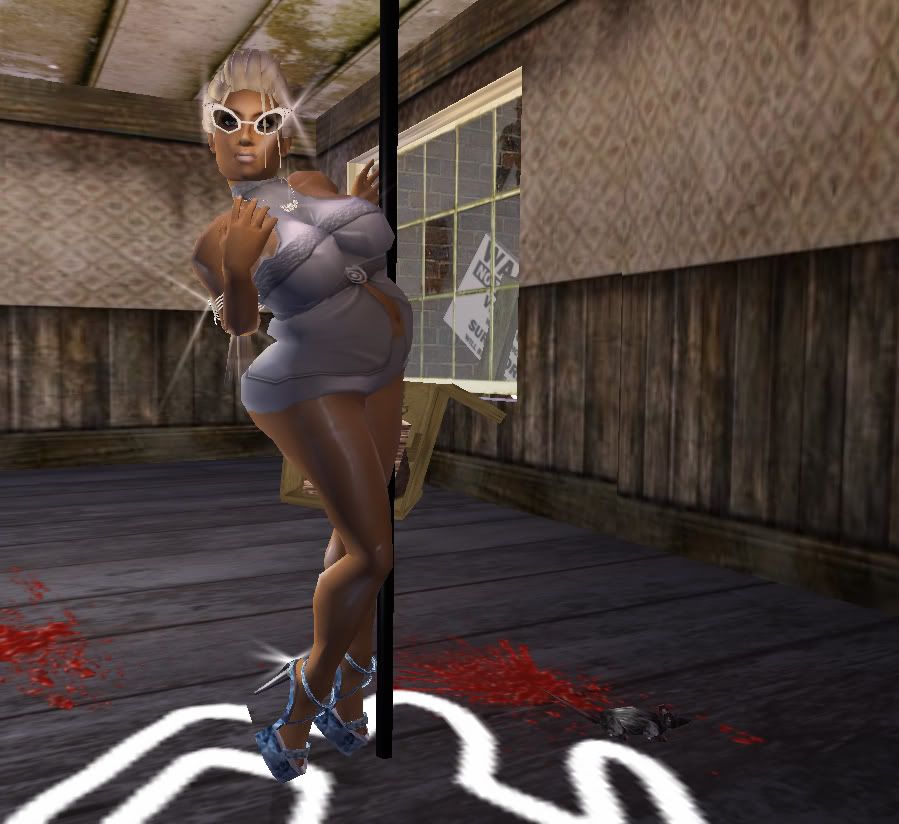 Next Silver from
Nyte 'N' Day
, Diamond Silver Armbands from Ricx's Fine Jewelry, Cat Eyes Glasses from etc, Diamond Shoes in Blue from Akim Creations, Lara Hair in Ash Blonde from
Curl Up and Dye Salon
, Zoe Original Skin in Pink Pearl / Plum from
Naughty
, Nyoko's Wears Body Oil
Never underestimate the importance of panties. Swirly knows it is easy to misplace them after a busy night on the job as a 3 dollar an hour escort, but if you skip the panties there's a good chance you will end up looking like a 2 dollar an hour escort! Panties = class.
Sexy Leopard Mini Dress from Pampered Princess, Purr Shoes from artilleri,
Neck Hug in Pink from Masks and Feathers

,
Ember II Hair in Dirty Blond from
Calico Creations
Black is always fashionable, but it's easy to get lost amongst the crowd of other strippers if you don't add a little colour. Big, bright accessories will help you stand out from the rest of the girls and could even help you pick up a few of those highly coveted 20 linden tips! Every little bit helps when you're trying to save up enough lindens to become age verified so you can keep your stripping job.
Latex Laces from
Mischief
,
Striped Black Boots from
Szentasha,

Peacock feathers free from

Masks and Feathers,
Nyoko's Wears Body Oil,
Ember IV Hair in Dirty Blond from
Calico Creations
,
By all means, indulge your man's schoolgirl fantasy. But just remember darlings, he
is
a filthy pervert, so he better make it worth your while with a huge tip afterwards!
Red Plaid Micro Mini from
Mischief
,
Nyoko's Wears Body Oil,
Platform Mary Janes and Annie May Hair in Light Blond from
Celestial Studios
Winter is always a challenge for even the most dedicated slut wear devotee. You don't want to cover up too much slickly oiled flesh, but how do you prevent those winter chills? Long sleeves of course darlings! Remember to rug up with a practical winter scarf and warm hat, and the only thing you'll be freezing off this winter is your ass.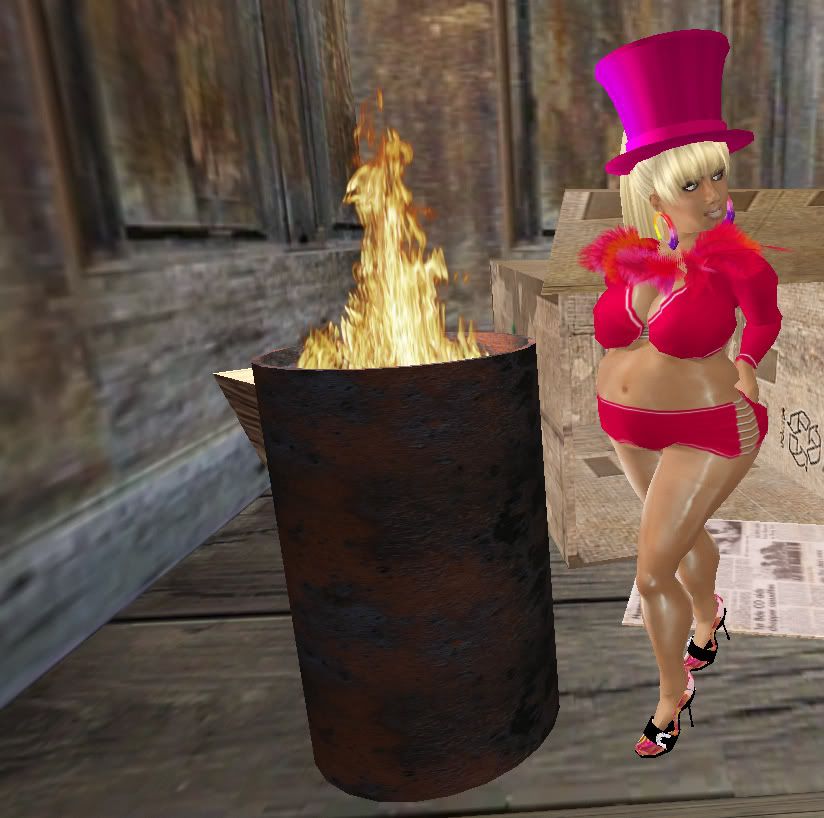 Strings Red from
Nyte 'N' Day,
Jen Pucci Shoes from
X3D
,
Nyoko's Wears Body Oil,
Neck Hug in Pink from Masks and Feathers, Rainbow Hoop Earrings from
Microphage
, Striped Top Hat from
Wilted Rose,
The High Pony Hair from
ETD