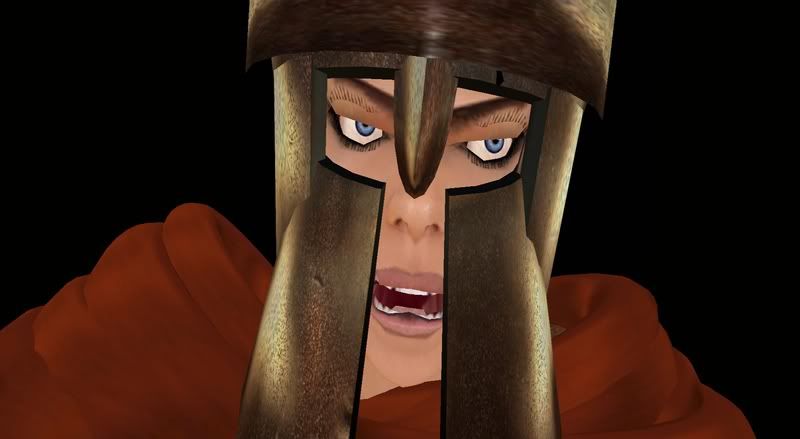 Hey you smelly bitches, I am back... finally from my long vacation and a c
up
size larger :D I know, my humps, my humps, my VAGINA! Anyway, during my vacation I got to witness the glory of 300. So much so that I wanted to throw myself into the world of it. If you don't know what 300 is then you are a
complete retard and need to stick your head in your shitbox and kee
p flushing to make the world a better place.
Luckly, there is a whole area dedicated
in promoting aka whoring out the movie along with costumes, art books and
even gestures. Yes, you too can kick a n00b into a pit. Nothing is better than seeing endless amounts of newbies crawl and scratch their way up like that creepy girl from The Ring.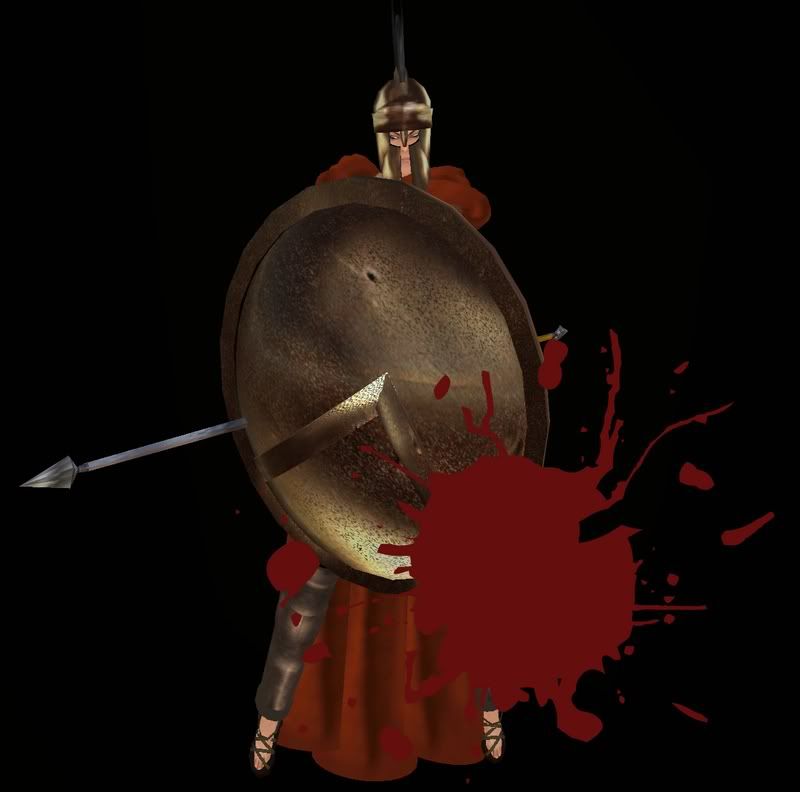 Now with my new SPARTAN getup I can go fight for my people. Yes, I am now King Cinn! Bow before your king my people of Second Life. Kneel before me and show me your tounges. Hey, its good to be the king. Very good...
where is my QUEEN! Btw, all these blood splatters are from my special time of the month. Nuff said!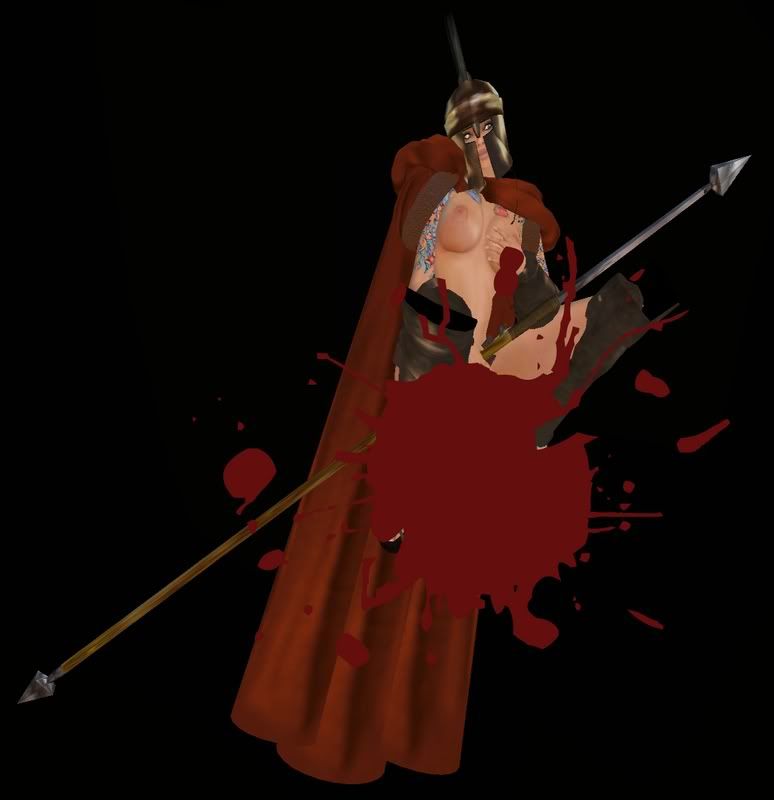 Silverscreen is the place to go to get all these goodies. Don't forget to pick up your weapons laying around. Spear and shield come in quite handing when fending off some adorable wanting lesbian virgins. I mean, could you really resist me? While your eyes are on my chest, my spear is already going
through yours.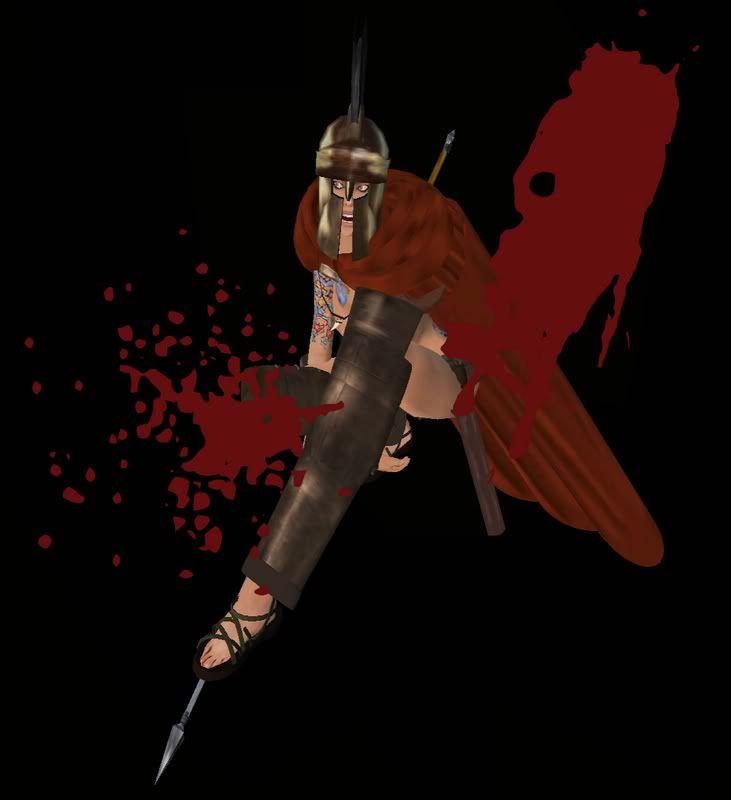 Nothing completes
the look like your Spartan Helmet. Yes, comes that mohawk you loved from the 80's. Now you can go around flipping the middle finger and saying how Punk isn't dead when it has been dead for 30 years. There is also a female Spartan dress that is pretty good, but it covered my nipples and who wants to not see my tits? But head over to this great looking area and go watch 300! Only problem was that all the guys were half naked and full of muscles. I mean, what gir
l wants to see that kinda stuff. I want some more naked Oracle! Laters bitches!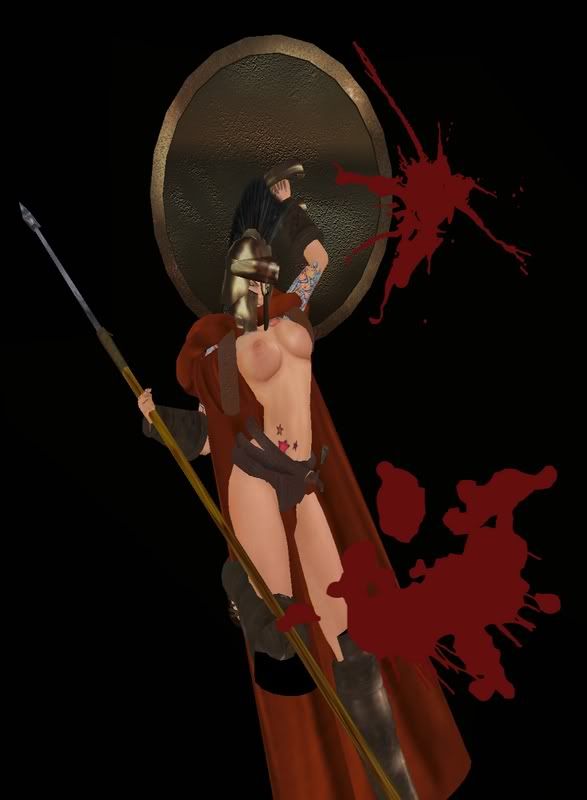 300: Silverscreen