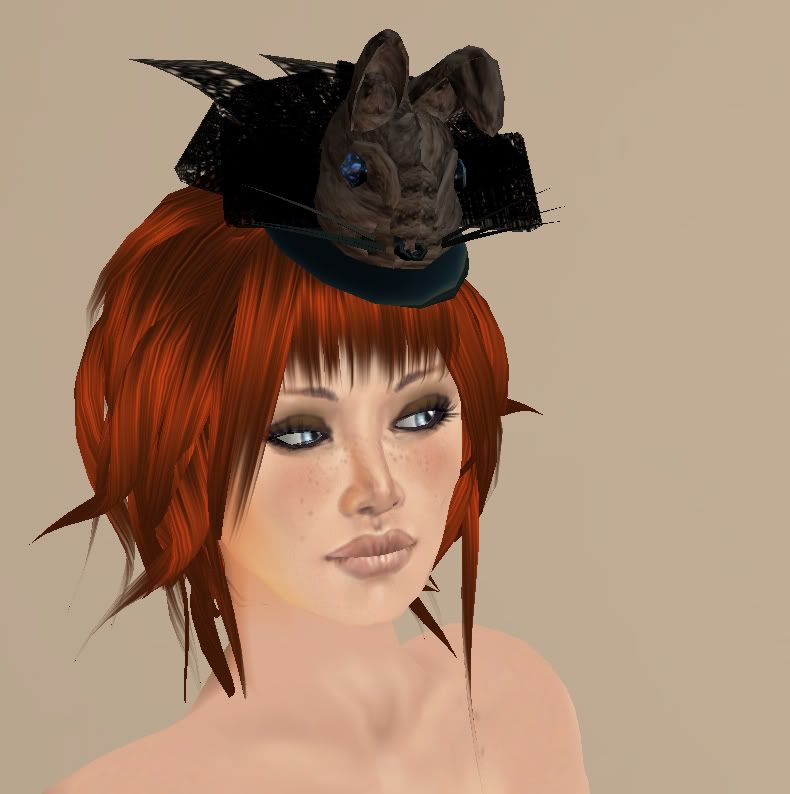 Megg Demina is a new designer who brings us some delightfully cute hats under the label "Chapeau tres Mignon". In English, that's "Very nice hat", which doesn't have quite the same ring to it. I met Megg by chance whilst shopping at Tableau and found out that she has been designing hats for a couple of months now, and already has quite an impressive collection on offer. These range from seriously stylish to just plain cute. Shown above is Gillian's Bunny Hat, which I fell in love with the minute I saw it. This is a classy fascinator with lacey ribbons and bows, perfect for a day at the races, topped off with a decapitated rabbit's head. Awwww! It's also available in white, maybe for weddings?
Shown below is the Skull Hat, which is just as quirky. Once again, the base of the hat shows traditional influences with the satin ribbons, but the use of colourful skull and rose patterned fabric and, um, a big skull departs from all conventional style and makes this quite a unique piece!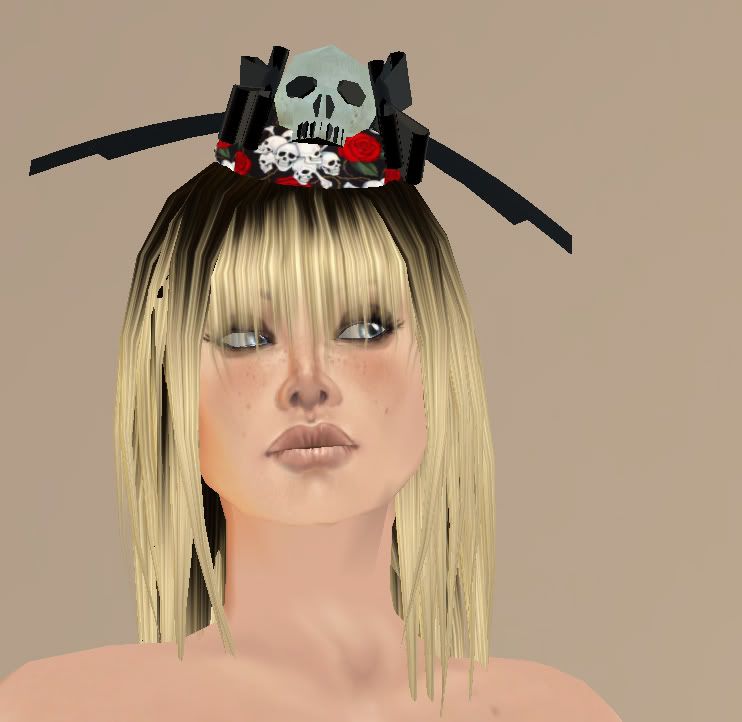 Chapeau tres Mignon has vendors at
The Hawthouse
and now also inside
Savvy?
at the Fashion Victim Headquarters, so go check out what else she has on offer. And Swirly is going to be SO jealous I found these first!