Ok fellas, looky here. What we have have for you is this outfit called Regent from House of RFyre. This should be a freaking godsend to some of you socially inept goth wanna be's because all you need to do is just put this on and the world is yours! Would work for you too, Stephen Bentham! While personally I feel that this works best on lovely pale skinned people (we are far more interesting to look at), I suppose you tanned things could give it a shot. Currently in black or crimson, and more colors to come. And here it is!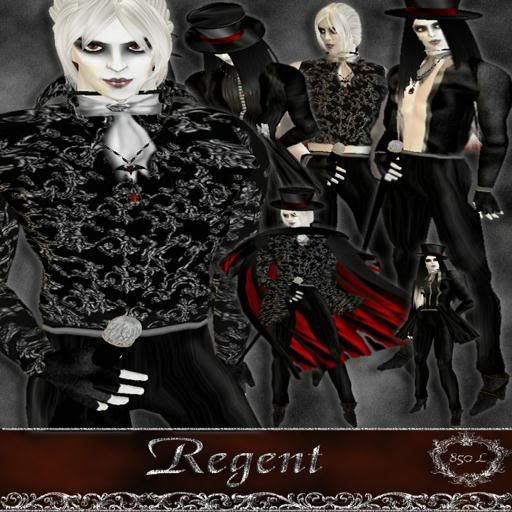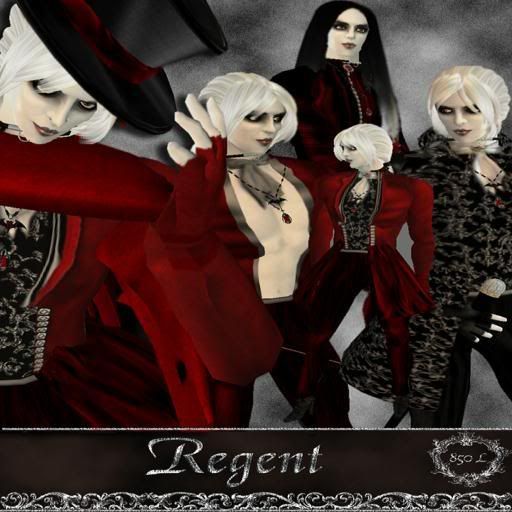 And if that wasn't enough, there will soon be a ladies version as well!

And Friday, Raven is releasing another men's outfit that will look good on me, too! She calls this one Trammel, and it's absolutely stunning. The offering for this is in black and crimson, too! See these pictures? Today is a good day to be a boy at RFyre!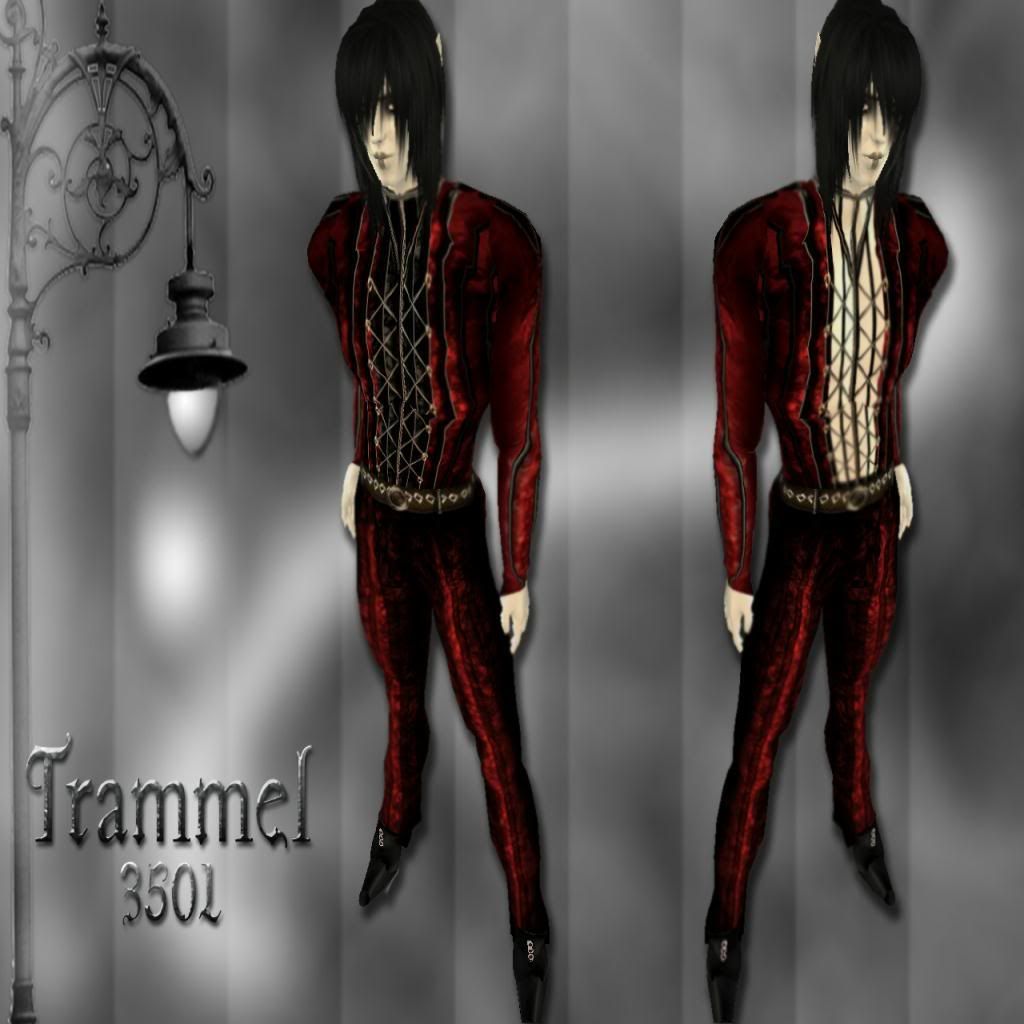 And Raven is getting wicked good with the lollies and here is her latest offering. This one is called Goth Doll II. Comes with two sets of stockings and leg ribbons! Raven Pennyfeather is another one of my favorite designers. I have the privilege of getting to sit with her sometimes when she works and heh, she is picky. And sweet. I LOVE her! So become a beautiful goth, it's so easy, go to RFyre! (Happy go luck-y).




Hmpf, and here we have another offering made for boys, but I wear it too! Check out this coat from ~ silent sparrow ~ . Hya felt it necessary for me to add some color into my life, so here we are in red. She is getting good with the prims too, this coat moves well and it looks freakin' fantastic. So I suppose I am reigning queen of greyscale AND crimson. Hell YES!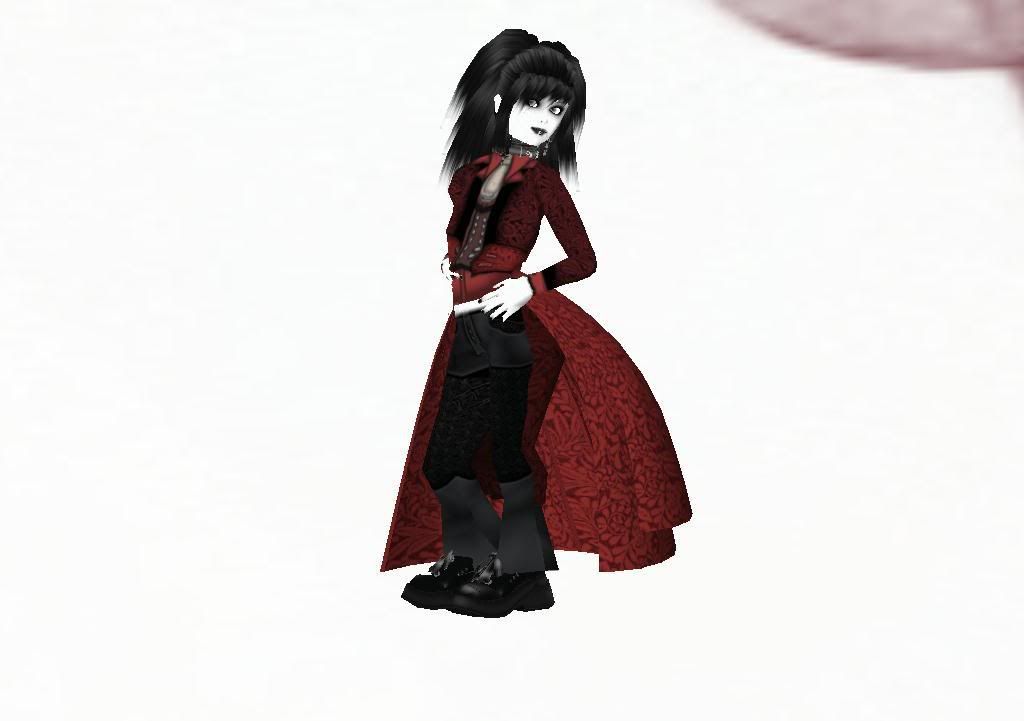 And here is another brand new dress from hya! It's called blutengel (bloodangel, NEAT). And don't be staring too long at hya in her undipants, you perverts! Haha! Isn't it lovely? Of course it is, hya made it, haven't you all been paying attention?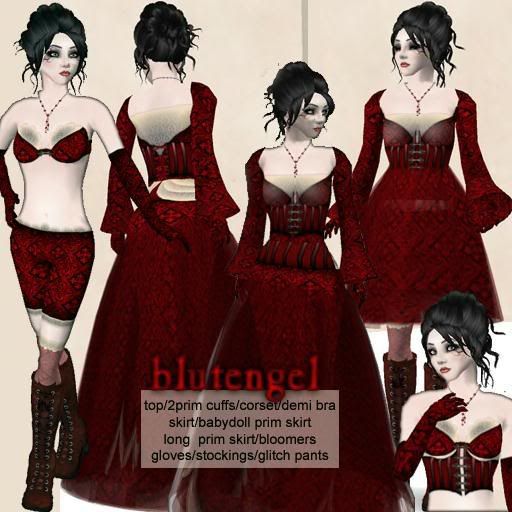 Keishii Roo over at Goth1c0 has been busy, check me out in this lolita called Beautiful Lie! Haha, it IS beautiful and I got one! Check me out. Hat included!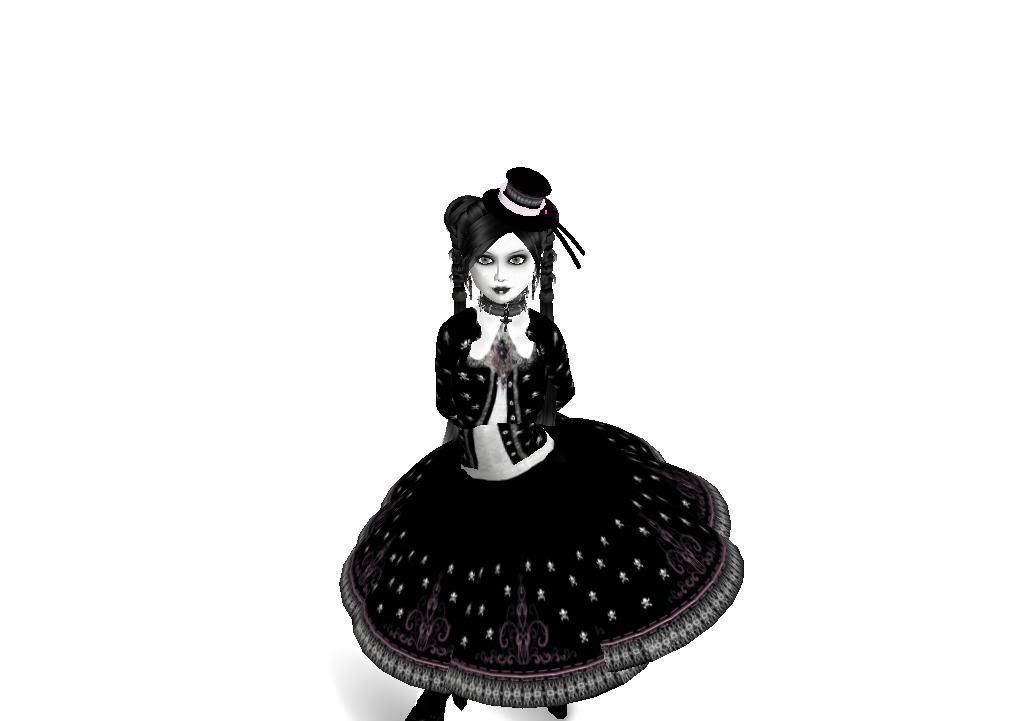 Kei also if offering up a (pink!) lolly for Relay for Life called Innocent Dream. I avoid pink, it's like poison, but it's a lovely lolly for a lovely cause, so get one! Here it is. (Swirly you need this)!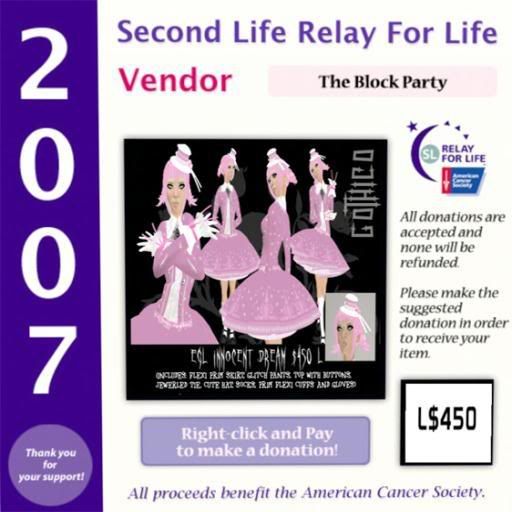 And here is a sweet little number from Nocturnal Threads by kaia Ennui. kaia calls it Bad Gretel, I'm not sure why cause it looks pretty good to me. See? Haha, you need this! (Thank you kaia for making your prims delightfully shrinky)!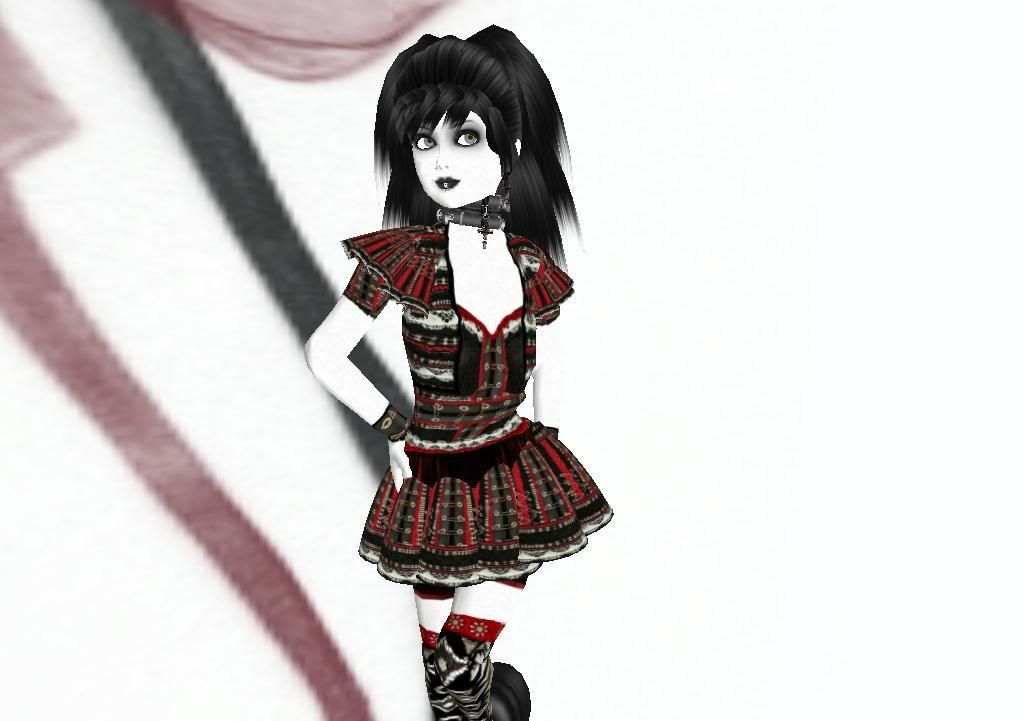 Next up and this is very exciting, is this SWEET samurai armor by my very own daddy, Feri! Yuh, this is impressive. I got to keep him company while he put this together, and I have to say it's some of the nicest work he has ever done. He must like it too, because he refuses to take it off. That is called dedication, people! Its a full armor set, includes chest and skirt pieces, with full helm, gauntlets and boots. Pictures don't do it justice, the full display is in his shop here: Beckenbauer Productions & Friends. Don't be a dumbass, get one NOW!




Also at Beckenbauer Productions in the kids section, my new friend Christabel North has this kickass comic book with poses. Here I am reading Sandman! My absolute favorite comic of all time! It comes with standing, sitting and lying poses! Read without a poseball, people!




Ok, this is more than enough from me. See you!

Look, Chica! <3