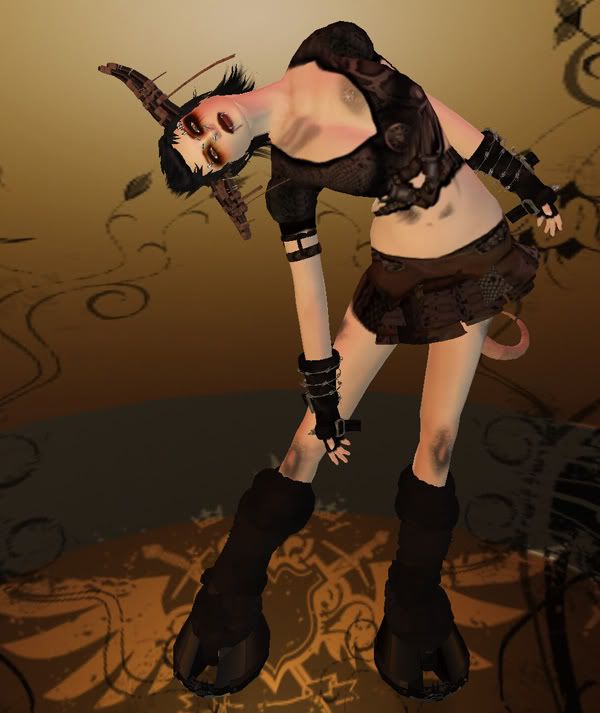 A little change of pace here today, accessories to unleash your inner demon from
PANDeMIC
by Elizabeth Ivory. A relatively new designer, Elizabeth's store is home to a small range of products which are big on originality and quality. These range from demon horns, tails and hooves, to warrior helmets, pony tails and, er....... butt plugs. Something for everyone.
As tempted as I was to blog about butt plugs, I've decided to preserve my modesty and focus on the demon accessories in this post. While these are specialty items that may at first glance seem designed solely for those looking to enhance their demon avatar, I believe the creativity and uniqueness of Elizabeth's designs lends these to a much broader audience - think demonic aesthetics with a twist of mythological and cyberpunk influence.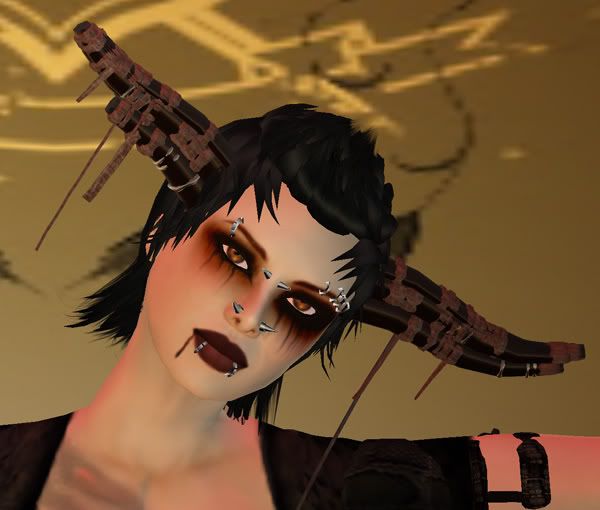 The Logokron War Horns V.IIX [darkened] feature glossy entwined bones wrapped with steel rings and flexible fabric, which has a nice worn texture.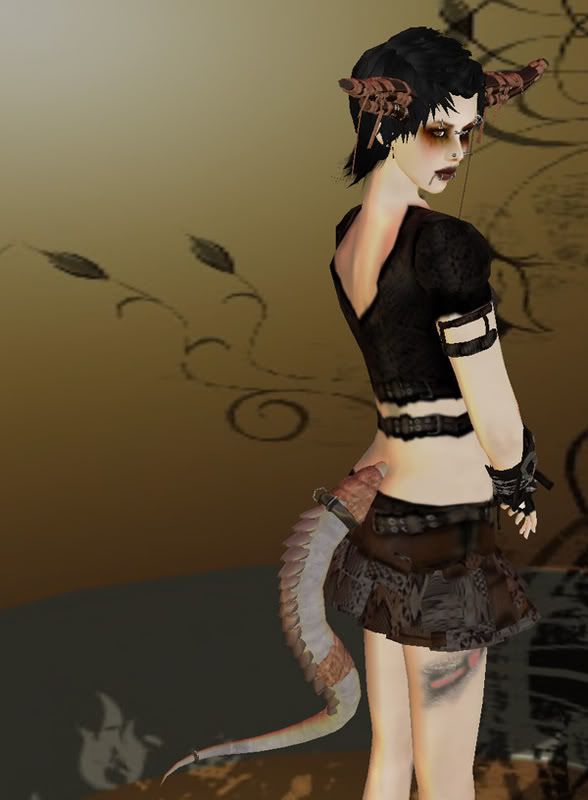 The design of the Logokron tail V.I is incredible. Organic curves and spikes accented with metal rings and fabric wraps. I would love to see a scripted version of this. The tail comes with 2 versions for stomach and pelvis attachment points, which is pretty convenient.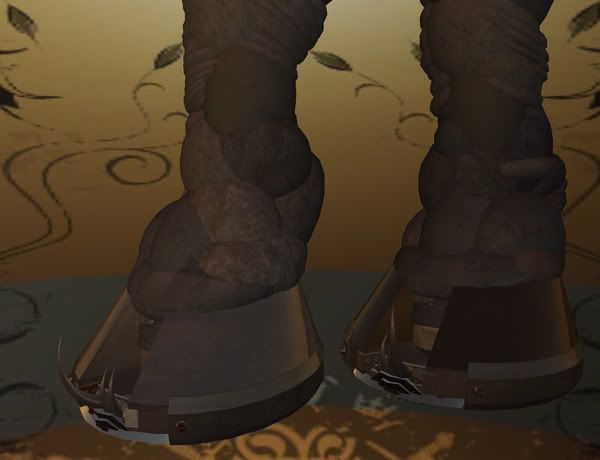 The Logokron Hooves V.V are just one of several designs available. These are mod so you can tint them to match the rest of your avatar (or outfit). Notice the metallic details and spikes at the base.
The price of some of these items is the only thing that might put the casual buyer off purchasing them - the horns are 560L and hooves 800L. But the high quality and originality of the designs is to be commended, and with these items catering to a niche market at least you know you won't see every second avatar you meet wearing them.
Picture credits: Snake Charmer Top and Skirt from
Kyoot
, Cuts Oil & Grease Stains from
D3volution
, Facial Piercings from
Bitter Thorns
, RaGe Gloves from
SiniStyle
, Beck Hair in Midnight and Jessica Skin Pale SP Decay 200 from
Cake
.