Hello darlings, Swirly here. As anyone who knows Swirly would be aware, Blaze Columbia is Swirly's all time favourite designer. Swirly was heartbroken that she never got to wear her Blaze Unforgettable wedding gown after being callously and cruelly dumped without explanation by her
former
fiance Stephen Bentham. But Swirly is fine now, because
Blaze
has released a fabulous new gown called Elegance 2, and sent it to Swirly to review after she begged to have it! Stephen darling, you can burn in hell, and don't even
think
about asking Swirly to give that gown back!
Elegance 2 is a remake of an older Blaze gown, Elegance. Or is that Elegance 1? Never mind darlings. This classic gown comes in thirty different colours, yes, THIRTY! Swirly's favourite is orange, which she is graciously modelling for you in the picture below. Doesn't Swirly look stunning?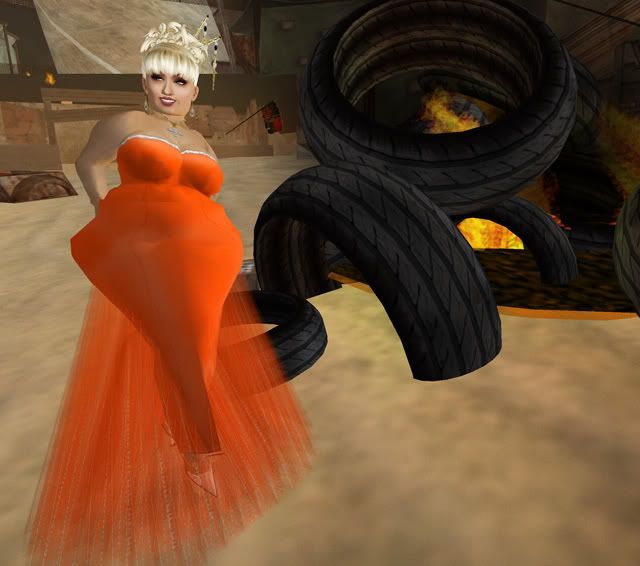 Asian Gold / White Rose Diamond Hairpin from Prim Seduction, Faedra's Emblem Necklace and Earrings in Multi / Gold from EARTHTONES Boutique, White Leather Mules from Insolence, Viscaria Hair in Blonde from Calla, Lacie 02 skin from =RaC=
Elegance 2 features a divinely sheer flexi skirt, as well as a keyhole back (which you cannot see in any of these pictures). Blaze has even included body glitter with this gown, and Swirly just loves the way it draws attention to her bosoms! Swirly is wearing Elegance 2 in Rose in the picture below, which is a NEW colour darlings! Run to
Blaze
now and grab yourself one, or thirty, of these gorgeous gowns. YOU could look as pretty as Swirly!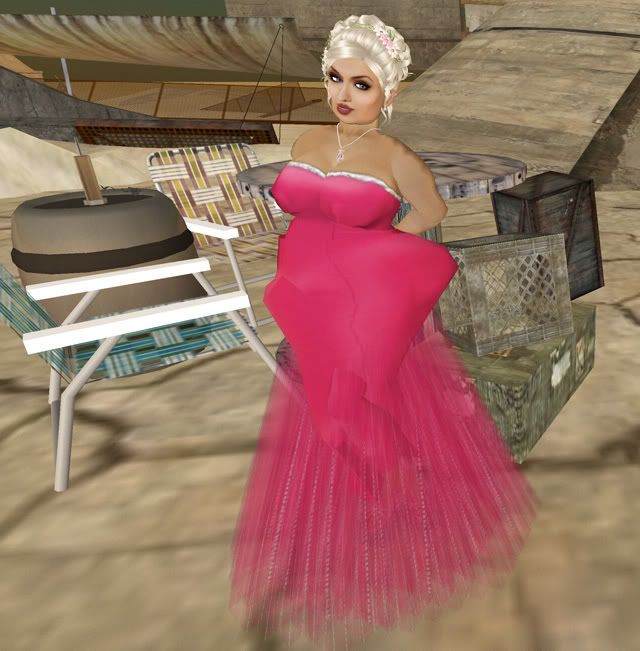 Claire Ballet Slipper Necklace in Rose and Claire Diamond Earrings from Muse, Spring Enchantress Hair in Light Blonde from Celestial Studios (no longer available),
Lacie 02 skin from =RaC=