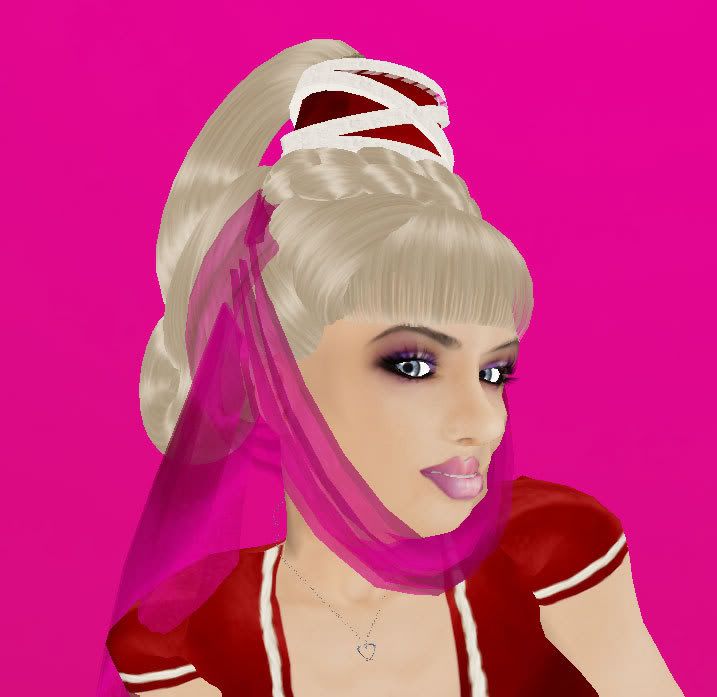 Hello darlings, Swirly here with yet another FABULOUS outfit for you all to drool over. The divine Leetah Moxie from
Curl Up and Dye
has collaborated with Serenity Aubret from
Worlds Apart
to create every girl's dream - a complete Jeannie Costume which includes 4 shades of hair, the Jeannie costume, and an animated hand held Jeannie bottle which anybody can click on to make you bow to them, it's just like being back in Gor darlings! But not only do you get the absolutely gorgeous costume, you also get a large Jeannie home complete with seating! That's right darlings, YOU can live out your childhood "I Dream of Jeannie" fantasy right here in Second Life! Although of course, you could not possibly hope to resemble Barbara Eden as much as Swirly does. Swirly just cannot wait to wear this costume on her next trip to Gor, here's hoping she isn't force collared and sold into slavery, those poor Gorean Masters just won't know what hit them!
You can see more pictures of this fabulous costume and the Jeannie home over at
Appearance Mode
, and pick up the set yourself for only 800L at
Curl Up and Dye
.