Truth Hawks of
TRUTH
Boutique has recently branched out into tattoo making with his new range called "Truth Ink". These tatts are impressive not just because of the quality of the designs, but because they come with so many layer options. We're not just talking clothing layers here, you can choose which parts of the tattoo you want to wear as well - full, front only, back only, back and sleeves, sleeves only. Shown below is "Betty", a sexy retro pinup design which retails for 475L. Truth Ink already has a couple of other designs available too with a slightly darker theme, and all tattoos are unisex.
Truth gave me these tattoos on the condition that I take topless pics of myself wearing them. So here you go Truth, topless pics just for you! ;)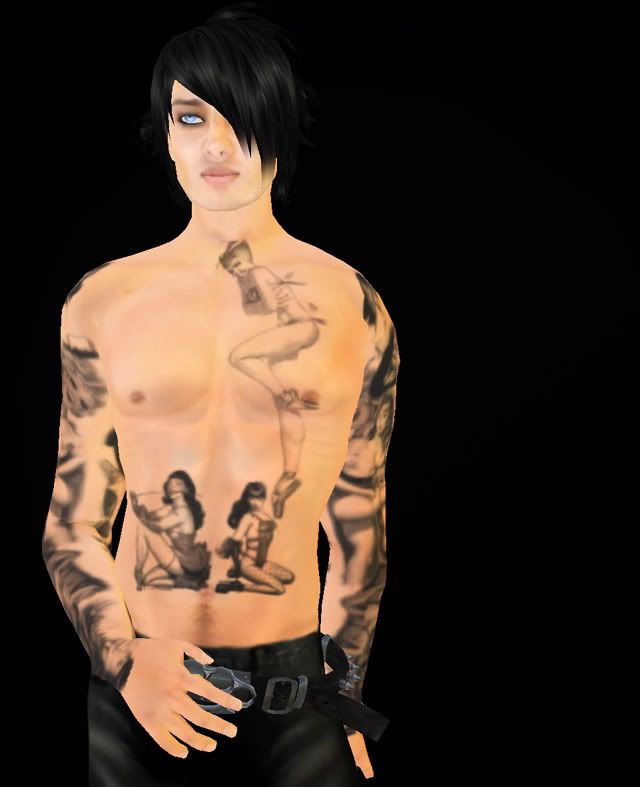 Another recent tattoo release is Tinker from
InkD
. This full body tattoo is colourable and unisex, and comes with different layer options for 400L. The transition from upper body to lower body is nice and seamless, and I love how unique this design is. I'm modestly modelling it for you below, carefully hiding my lack of unnecessary male appendages......... hey, it may be fun to have a male av sometimes, but I really don't wanna take it
that
far!