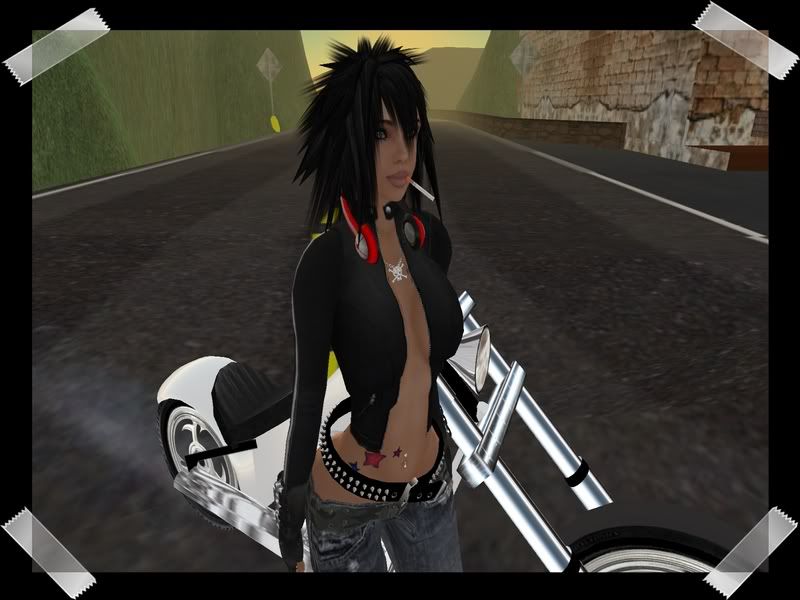 Hey everybody, i'm that one hawt bitch that both Ayami, Steph and most of all Swirly are so jealous of. Although at least she has some style. This is my punk'd out biker look. Yeah I know, so very bad ass. Since I don't really keep track of what I buy, throwing shit together is my specialty and I look so good.

Most recent purchase is my pair of [SRU] Jolly Roger Gloves from Skanks R Us from a new friend Poe Tatum.
Very good for punchin' n00bs in the face or ridin' on my big ol' Pearl Hog bike. Now im off to get some lezzy luvin'!
Luminosity - striped leather jacket (black)
[ND]Womens Capri Army Black faded Wash

Canimal - Body Graffiti (Suicide Girls)
LEGEND, Buckled And Bold Belt
[SRU] Jolly Roger Gloves
(Shiny Things) Old Laceup Boots - black
Headphones by Kin Keiko
Koda Hair by Kin Keiko
Platinum and Diamond Skull Necklace - Woman