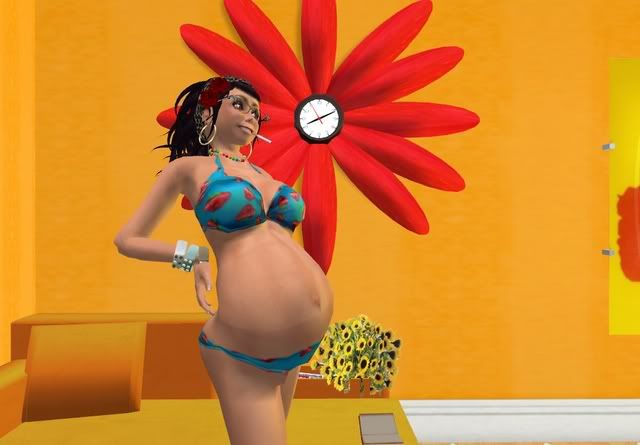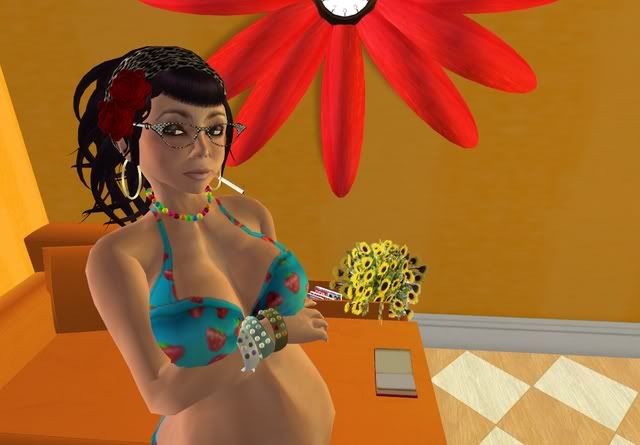 Well darlings, everybody knows that Swirly has a sweet tooth and right now she is craving strawberries and cream! The cupboard is bare so we'll just have to make do with this delicious new release from Antonia Marat of artilleri, the Strawberry Delight Bikini.
Now anyone who knows me knows that Antonia is my
all time favourite
designer , she brings a touch of retro glamour to Swirly's Second Life and quite frankly, the end result just REEKS of Marilyn Monroe. Unfortunately, Ayami insisted on modelling the new Strawberry Delight Bikini for this post, which doesn't really do it justice......
The detail on this bikini is FABULOUS, those little strawberries look seriously yummy. The retro cut of the bikini hugs your curves and reveals just enough flesh to be sexy without being tacky. Artilleri is all about glamour darlings, and this bikini is an essential addition to any glamour girl's wardrobe. An absolute steal at only 150L!
*smooches*
Swirly
STEAL AYAMI'S LOOK:
Strawberry Delight Bikini, Honey hair, and Rhinestone Retro Glasses all from Artilleri
Candy necklace from Kru's Boutique
Beaded Bangles from Le unoriginal Couture
Earrings from Ramos Designs
Haley Skin in Buff (Copper Penny) from Naughty